Sometimes, the power of an idea transcends the barriers to its realisation. The second Mental Health Crisis Care Concordat summit, held last week at the Oval in south London, was a time for the great and the good of mental health crisis care to join together and reflect on progress made since its inception two years ago.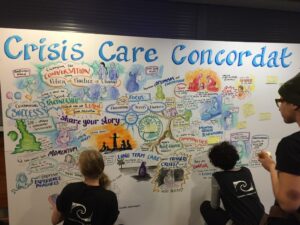 More than that - charities (including long standing partner Mind), voluntary organisations, clinicians, agencies, the police, NHS England, government officials and ministers came together to discuss and debate where next for the Concordat.
Without a doubt, huge challenges remain, both fiscal and cultural, but it seems fair to say delegates came away with a sense of unified intent and a belief the concordat's principles are fit for purpose and here to stay.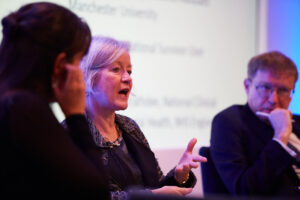 There was much discussion around prevention and the multi-agency approach. Dr Geraldine Strathdee, National Clinical Director for Mental Health NHS England, commented during one discussion that "if someone is repeatedly detained under section 136" of the Mental Health Act, it was important to explore the "root causes and involve all agencies" in intervening earlier and reducing prevalence.
Meanwhile, Professor Louis Appleby, Chair of the National Suicide Prevention Strategy Advisory Group spoke on the particular challenges facing this area. While incidence rates had been declining since the early 2000s, the impact of the recession since 2008 has seen numbers start to rise again. On the subject of self harm there were some sobering statistics on increased mortality for those presenting self inflicted injuries at A&E. Given that suicide is frequently the culmination of other personal crises preceding it, the Concordat's themes of information, intervention and cross-service cooperation were clearly more pertinent than ever.
There was also some fascinating evaluation of the Concordat's influence on local effectiveness from the McPin Foundation who reported positive outcomes of partnership working. Greater Manchester Police and Bradford NHSE colleagues backed this up as they enthused about the adoption and adaptation of crisis care plans in their areas.
For those of you who were unable to attend, click on all or any of these audio clips for a flavour of the summit's many discussions:
Were you there?
Did you attend the summit? If so, feel free to share your recollections and views using the comment box function beneath this post.