The Transforming Care Programme continues to implement the changes needed following the tragic events of Winterbourne View. This session will update delegates on progress over the last eight months, including what the Transformation Plan for the next five years will look like. Sarah McClinton, Director of Mental Health, Disability and Dementia at the Department of Health, looks ahead to what she hopes will be an engaging and positive session: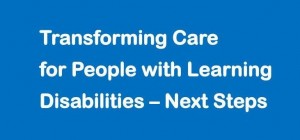 "We hope the session will inspire colleagues to look at what difference they can make to the lives of people with learning disabilities and mental health problems who continue to live in in-patient beds.
"Hospitals are not homes and the session will provide an opportunity to hear about national policy from the Department of Health's perspective and the national plan for transformation from from NHS and ADASS leaders .
"There will also be an opportunity to hear from David Pearson about the experience of being one of the fast track areas, which are leading the way in redesign and recommissioning services to create a shift to high quality community provision."