The National Children and Adult Services Conference (NCAS 2015) is soon upon us. As ever, the Social Care News Blog, in tandem with Department of Health (DH) colleagues across our directorate, will be delivering coverage of this landmark care and support event, which this year takes place in Bournemouth 14-16 October.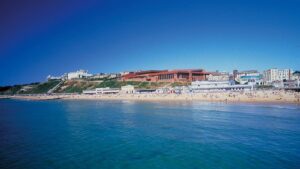 We're boasting seven conference sessions, two breakfast events and a post-plenary meet and greet on Wednesday afternoon (3.15-3.45pm) hosted by Lyn Romeo, the Chief Social Worker for Adults in our dedicated DH lounge.
Alistair Burt, Minister for Social Care and Community makes his conference debut this year and will deliver the closing session on Friday 16 October.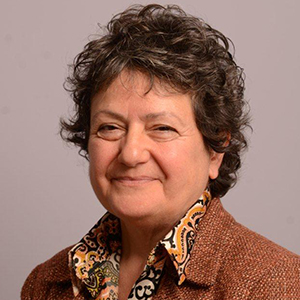 Once again, we're covering a wide range of policy areas in association with our sector partners. We'll be considering how professional leadership in social work can help raise standards and prestige across the profession; reviewing the Care Act six months on and what lies ahead for the sector, carers and the cared for; shining a light on mental health services and the pursuit of better crisis care and support for children and young people; and exploring the achievements and work still to do as the Transforming Care programme strives to improve care for adults with autism and learning difficulties.
Our Director General for Social Care, Local Government and Care Partnerships Jon Rouse will be speaking in a number of sessions including Thursday's 'From global to local – making improvements in dementia care'. Jon will focus on how international advances in research and treatment can inform and inspire delivery of meaningful dementia care in this country. Jeremy Hughes, Chief Executive of the Alzheimer's Society will chair.
Jon is also hosting two breakfast sessions, both well worth an early start. On Thursday morning (8-9am) he leads discussion on new reporting duties and safeguards around the highly charged subject of female genital mutilation; on Friday (8-9am) he will continue discussion inspired by his Thursday dementia session, inviting views on current issues and best practice in dementia care.
DH will continue to promote its work in the spirit of partnership with the Local Government Association, Association of Directors of Adult Social Care, MIND, NHS England, the police, Alzheimer's Society and others. Together with sector partners and policy teams there will be comprehensive engagement with local authorities, service commissioners, providers and individual delegates on the policy issues uppermost in people's minds.
Throughout the three days our blog posts and army of tweeters will be providing full coverage of the main speeches, plenary and breakfast sessions. A mini timetable of DH attended events will be posted here shortly, but in the meantime, be sure to join the conversation on twitter #NCASC15 and right here at the Social Care News blog.
For a more detailed itinerary visit the NCAS 2015 conference site to download and view the latest schedule. And if you're attending the conference be sure to come and find us in the DH lounge (marked as Bourne Lounge on your programmes) for discussion, debate, a cup of coffee or a fruit smoothie with a difference!
#ncasc15