NICE have a consultation underway seeking views from the sector on a list of proposed topics, with an encouragement to suggest new ones too.
The Health and Social Care Act 2012 sets out a responsibility for the National Institute for Health and Care Excellence (NICE) to develop quality standards and guidelines for social care in England.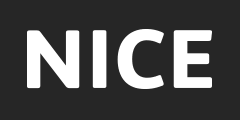 This is a joint consultation with the Department of Health (DH). NICE will work with DH colleagues to make sure the final list of topics meets the needs of the sector.
All guidelines produced by NICE have a strong evidence base, drawing on existing guidance in each area. The standards take the form of concise sets of prioritised statements designed to drive measurable quality improvements within a particular area of health or care.
Please do make the time to add your comments to the consultation.
Responses must be submitted to socialcaretopics@nice.org.uk by 5pm on 9 October 2015.