In just a few days' time, part one of the Care Act 2014 will come into force. Local authorities will then have new duties and powers to maintain continuity of care in the event of service interruption caused by provider failure. Ingrid Koehler, Senior Policy Researcher at the Local Government Information Unit (LGiU) is seeking your help to find new and better ways to maintain care quality and protect the vulnerable.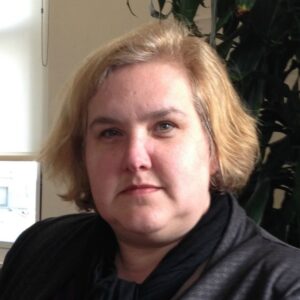 The LGiU is working with the Department of Health, the Association of Directors of Adult Social Services (ADASS), and the Local Government Association (LGA)'s joint Care and Support Reform Programme to produce guidance to support councils to develop and put in place contingency plans so they are ready for such an eventuality.
Of course, people with care and support needs need both to be high quality and consistent, but this doesn't always happen. Care providers sometimes fail. Maybe it's a managerial or market failure or a combination of these and other factors.
Whatever the cause, this leaves vulnerable people even more vulnerable – and sometimes quite suddenly.
During, or immediately after, a period of provider failure, local authorities will need to make sure people get the care they need until new arrangements are in place. We're supporting councils to share best practice on ways to do this.
Under the new Care Act, the CQC is responsible for assessing the financial health of larger or difficult to replace social care providers. But if care providers do fail, councils are responsible for maintaining continuity of care and should have arrangements in place to handle any business or service failures.
The LGiU and ADASS will be working with practitioners, providers and service user representatives to design guidance and a toolkit to help councils develop contingency plans that can be rapidly put in place to safeguard high quality care.
As part of this project, we will be canvassing the views of those responsible for continuity of care and working with providers and people with care and support needs. We're also seeking to set up a virtual reference group to help shape the product and the learning.
In particular, we would like to hear from those who:
have developed contingency plans in their local authorities
have experience of dealing with provider failure – in either residential or home care
feel that their market is precarious and would like to pilot the toolkit
would like to get involved by sharing contingency plans or attending development events.
If you would like to get involved please email: ingrid.koehler@lgiu.org.uk or join the project mailing list to stay informed about future opportunities to contribute.