'To make a real difference to the lives of children and young people you need to be involved in early intervention for the long run,' says Jovian Smalley, Engagement Manager at the Centre of Excellence for Information Sharing in his debut blog.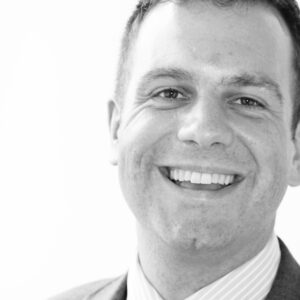 I recently attended the Early Intervention Foundation national conference and throughout the day the principle messages from all participants reinforced this view. Good information sharing underpins this approach. At the Centre of Excellence for Information Sharing, I have seen this through my engagement with local places.
I am currently working closely with services in Bath and North East Somerset (B&NES) on a number of transformation projects including Connecting Families - the local delivery of the Government's Troubled Families programme. Because families give their consent to professionals to share information about their problems, they are in control of the interventions helping to turn their lives around.
The results speak for themselves: families are working as a unit, children are going to school, learning new skills and thriving. This consent based element to information sharing supports the central tenet of the work of the centre, where we support local places to consider and develop the cultural aspects related to information sharing, as well as using tools and resources like information sharing agreements (not forgetting the legal aspects of course). The Connecting Families team working in B&NES have said that the sharing agreement is supporting their work, but ultimately it is the relationships built with families which means information can be shared successfully.
This has been mirrored in the work of the re-balancing the outer estates programme in North Nottinghamshire. The programme is using the principles mentioned above to turn around the lives of young people caught up in gangs and drugs in North Nottingham. There have been a number of networking events supported by the centre where service providers have come together to share and learn about issues affecting service delivery. We are also looking at other ways to support this initiative.
Building these networks has helped to shape and improve information sharing between agencies simply by allowing people to make connections, nurture relationships and understand how best to work together to share information successfully. Greater information sharing between health, housing and community services will make these estates a much better place to live for future generations.
We have recently started working with the Home Office on the development of a peer-to-peer support network for multi-agency safeguarding hubs (MASH), and through this work I have learnt that despite the many different models in place, the one shared feature is the impact of intervening early and sharing information more rapidly between agencies. For instance, in Leicestershire, the introduction of the OneView system has reduced repeat referrals to social care, cut duplication of support and allowed better allocation of early help services at the right time.
OneView is also supporting the cultural changes across services in Leicestershire as it is a tool providing more concise information on families and enabling conversations and relationship to develop between staff and key agencies. It is not only the introduction of this system which is supporting service development but the opportunity for service providers working within the multi-agency MASH framework to learn more about how services work. They can then adjust their delivery to not only make sure intervention happens earlier but that the right information is shared at the right time, helping families get the support they need, when they need it.
Throughout my career and especially now working here at the centre, it has been my experience that when health, education and other professionals develop integrated models of working, children get the best possible start in life. The centre advocates and supports the development of partnership working, relationship building and uniting services to share common goals and approaches to information sharing.