'With more people living longer and, rightly, having rising expectations of their care and support, our health and care services need to transform to deliver the improved outcomes and experiences our communities deserve, within a sustainable system,' explains Geoff Alltimes, Senior Responsible Officer for the Pioneer Support Programme.
The Integrated Care Pioneer Programme has been at the forefront of testing new models of care which respond to these demographic, epidemiological and financial pressures, working to understand the barriers to integration as well as some of the solutions.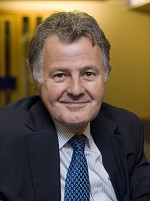 These challenges are not new, nor are the solutions, but the scale and pace of change required to respond are. Above all integrated care is care joined up around the needs of the individual.
To achieve that, professionals in different services and agencies need to work in partnership – and, crucially, individuals needing care or using services must be central to that partnership. North West London Pioneer has forged an innovative co-production approach, ensuring the input of Lay Partners is central are central to the redesign of health and care services across eight local authority areas, covering some 2 million residents.
As the senior responsible officer for the programme, I will look to provide a national overview as chair of this session. Please join us to hear from, among others, Caroline Bailey of North West London Pioneers, who will share their approach, learning and impact from involving their most important stakeholders: their residents.
What, where and when?
Pioneers – leading innovation for integration
Wednesday 29 October 12.30 – 1.15pm, Charter 2
(Details subject to change. Visit the NCAS 2014 website for more information)
Follow us on twitter: #NCASC14