Not long now until the Mental Health Code of Practice consultation closes on 12 September, but with less than two and a half weeks to go there's no let up in efforts to listen and engage with everyone involved in commissioning, providing or using mental health services.

Recently, the spotlight was turned on social workers and the role they have to play in helping and supporting vulnerable people.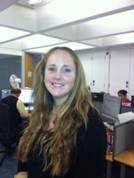 Dr Nicky Guy, who is leading the review for the Department of Health, used this Community Care podcast to explain how changes in the code will affect social work practice.
She also drew attention to those parts of the consultation where feedback from social workers would be most valuable.
Whether you are involved in social work or not, your views are still important. If you haven't contributed already, please give some thought to how you might help improve the Code of Practice and submit your opinions and suggestions before 12 September.