We're now more than six weeks into the Mental Health Code of Practice 'Stronger Code: Better Care' consultation and I wanted to update people on how things are going.
We've heard some really inspirational tales of good practice, including examples of service users, carers and professionals receiving more help to navigate the complexities of the Mental Health Act – how they've been supported to help people to get better, as well as keeping themselves and others safe.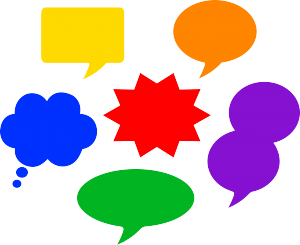 At many of the events, we've heard directly from service users or carers about their personal experiences supporting relatives with severe mental health problems. This was really moving and proved to me how important this consultation is and the positive impact it could have on people's lives.
The events have been going well and we've received some very useful formal responses.
We've heard from a range of people: advocates, social workers, doctors, nurses, police officers, commissioners and most importantly service users and carers. Their views on the proposed changes and additional ideas about further guidance have already proven to be very helpful.
Our next regional event takes place in London on Thursday 28 August and is already fully booked. If you're one of the lucky ones attending we look forward to meeting you. And please do use the comments function at the bottom of this post to let us know what you thought of this and our previous events – personal insight is one of the best tools we have to improve our engagement activities.
Keep on consulting!
Meanwhile, we remain as keen as ever to hear more good practice about how the Act and guidance impacts on people from an equalities perspective. I can't stress enough that the consultation is definitely not a box ticking exercise. Of course, canvassing views is part of the process, but we also want to know what you believe does and doesn't work, so we can create a Code of Practice benefitting the many, not the few. If you think something 'aint broke' then tell us it doesn't need fixing! On the other hand, if you feel a procedure or piece of guidance is not fit for purpose – tell us why and what information and advice would be helpful to remedy the problem.
If you can, submit your thoughts in writing. Be as detailed and honest as possible – the more comprehensive this consultation - and the more precise your responses - the better this Code of Practice will be. The consultation closes 12 September 2014.
For more information about the consultation:
Email us at mentalhealthcode@dh.gsi.gov.uk, call us on 0207 210 5420, and follow us on Twitter at: @MHCodeDH and #MHCode and #StrongerCodeBetterCare
Dr Nicky Guy
August 2014