If a school or college is judged to be failing its school children or students through lack of leadership and/or poor quality teaching, there are systems in place to encourage rapid improvement or face the prospect of closure – so called 'special measures'. We've seen these measures work in hospitals and other clinical environments over the last year and now new government proposals suggest the same structures are needed for social care provision – in both care homes and domestic settings.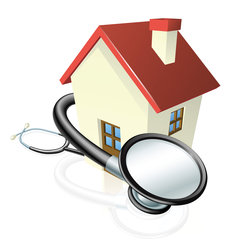 In schools, the Ofsted applied status triggers regular and frequent inspections, senior managers and teaching staff can be held to account with the prospect of dismissal, and school governors may, in some cases, be replaced by executive committees. Similarly, social care providers found wanting may soon be subject to similar judgements and obligations to raise their game or be shut down. And here's one reason why:
"Whilst the vast majority of the care my father received during his nine years in care homes was excellent, a six month period of poor 'care' resulted in his death from a severe aspiration pneumonia," attests Beth Britton, freelance campaigner, consultant, writer, blogger and former carer to her father who had vascular dementia. "People who use social care services and their families need to know that if a provider is failing in their duty of care there is a system in place to halt that neglect and change the culture, and do so in a timely, but sensitive, manner."
Beth, an experienced and powerful commentator on social care issues, will be working with the CQC's Chief Inspector of Adult Social Care Andrea Sutcliffe and team, as well as colleagues from across the care sector, to fine tune the detail of a new special measures regime.
The new protocols will be administered by the Care Quality Commission (CQC), in collaboration with provider representatives, service users, friends and family.
Support for Secretary of State for Health's proposals has come from a number of quarters, including the United Kingdom Homecare Association (UKHCA) which views the proposals as helping to showcase quality care as well as identify those who need to do better. "Combined with CQC's forthcoming rating system of social care organisations, the regulator will be equipped with the range of measures which will recognise the high quality of the majority of social care providers," says UKHCA's Policy and Campaigns Director, Colin Angel.
Meanwhile, Professor Martin Green OBE, Chief Executive of Care England, welcomes the inclusive approach, noting "the Care Quality Commission's new special measures regime for failing services is being developed jointly with the care sector. It is our hope this regime will give new clarity and consistency in how failing services will be challenged to improve, and clearly define the process and timescales on when they will be removed from the market".
Sheila Scott OBE from the National Care Association adds: "We hope this will be an arrangement that is rarely used, but as an organisation representing responsible care providers, we believe that special measures will focus attention on rapid improvement."
The announcement represents Secretary of State Jeremy Hunt's latest drive to encourage a more transparent 'listen and response' culture across the NHS and social care services – a cultural shift where patient and staff concerns are actively addressed in cases where compassion and good care are compromised. Hundreds of people died as a result of poor standards of care at Mid Staffordshire NHS Foundation Trust – it is hoped a special measures approach can help prevent these and other tragic failings in the health and care system ever happening again.
Tell us what you think
So what do you think are the best ways to mitigate bad care and elevate excellence? Are special measures the way forward? What would you do? Share your views using the comment facility below.