The International Initiative for Mental Health Leadership (IIMHL) conference ended three very positive days of presentations, discussion and debate in Old Trafford, Manchester last week.
The final day witnessed some moving and impassioned presentations from leaders and expert clinicians from around the world, including contributions from next year's host nation, Canada.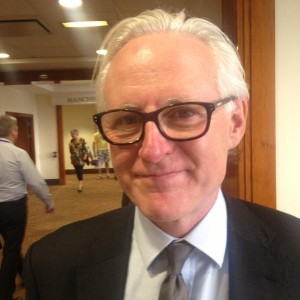 Our Care and Support Minister, Norman Lamb, gave the closing address in which he championed recent government and sector partner initiatives to promote and protect high quality mental health services.
He also praised the IIMHL as a forum for sharing ideas, with the common purpose of enhancing the lives of the estimated 450 million people across the world living with mental health problems.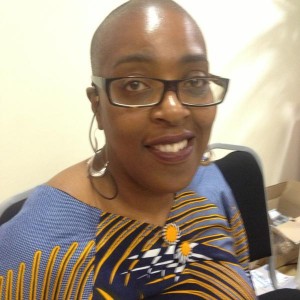 Your roving Social Care News reporter, armed with his smartphone and audio recording app, was there on the final day to capture a few words from the Minister and other speakers, including IIMHL Chief Executive Fran Silvestri and the charismatic chair of the Lambeth Black Health and Wellbeing Board Commission, Jacqui Dyer.
Click on the links below to listen: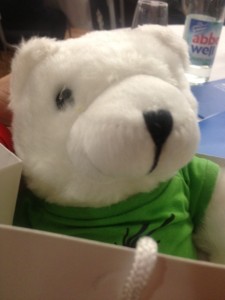 Our duties as host nation over, the baton has now passed to Canada. After a warm video message from Vancouver City Mayor Gregor Robertson, delegates received gift bags, each containing this cute little bear.
No doubt a symbol of all mental health professionals and elected leaders' desires to create the 'polar' opposite of substandard care and support!