Even those of us working in communications for a living can sometimes forget the rules of Plain English. And when we find ourselves speaking to a particular audience, such as the care and support sector, the temptation to lapse into a presumptive parlance comprised of jargon, acronyms and phrases both glib and arcane, is even harder to countervail.
See what I did there? Sometimes I can't help myself...
That's why the Social Care News blog is delighted to join the chorus of approval for Think Local Act Personal (TLAP)'s latest version of the Care and Support Jargon Buster.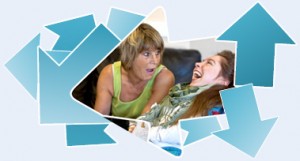 It's a collaborative lexicon of words and terms of reference designed to educate and reassure those of us who may think we know what all these phrases mean, but have never actually seen them written down - at least not in one place.
So, if you don't know your 'advocacy' from your 'eligibility' you might find this to be a valuable resource.
A previous incarnation of the jargon buster won a Plain English Campaign Award in 2013. You can help maintain the standard this year by submitting your own suggestions for potential inclusion.
Personally, I'd like to see the addition of a rogue's gallery of  words or definitions which, in the opinion of the proposer, are clunky and/or inadequate to the task. For me, 'reablement' has never tripped off the tongue, but now at least I have access to a clear and concise definition.
Either way, do visit the TLAP site and if you feel a term, word or phrase is conspicuous by its absence, submit an entry - and help bring more clarity to care and support.