All of us have the right to feel safe in our own homes. Despite this, many people remain vulnerable - and it's not just the young who may be at risk, says Dame Clare Tickell, Chief Executive, Hanover Housing Association.
When I was Chief Executive at Action for Children, I headed an organisation where the importance of safeguarding children was fundamental. Having joined Hanover earlier this year, a national housing association committed to delivering safe and high quality places for older people to live in, I am only too aware that safeguarding is just as critical an issue for those serving the older generation, who can be equally vulnerable.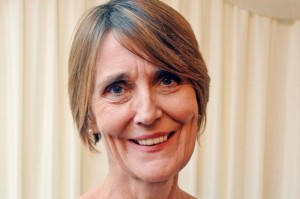 However, the connection between housing and safeguarding is frequently overlooked. Housing providers, and housing staff, are often best placed to identify those who may be at risk of abuse. Further, because of the position we hold as housing providers, we have a duty of care that is important to recognise. Given this, I am delighted the Social Care Institute for Excellence (SCIE) is taking such a lead in this area, and recognising the significance of housing, with its new guide on safeguarding.
The guide, Adult Safeguarding for Housing Staff, raises awareness about safeguarding in the housing sector, at management and frontline levels, for all housing staff, not just those in sheltered or supported housing. It improves communication and joint working between housing staff and their safeguarding partners, particularly local authority social care staff who – together with other agencies – can support housing staff over safeguarding. Older people can be vulnerable to exploitation, particularly financial abuse, and this can come from those in a position of trust.
There is also increasing evidence of physical abuse of older people, often from family members. These are important and sensitive issues, and housing staff may not feel immediately comfortable dealing with them. Yet those people working in housing organisations are in an important position to identify people at risk early on and alert those who can take action as appropriate, often averting what could become very serious indeed.
To ensure housing organisations, and housing staff, are equipped to fulfil this critical safeguarding role demands a whole series of measures. This includes making sure the right training is in place so that staff are empowered and aware and understand the importance of partnership working, data handling and referral processes, along with numerous other factors. As well as doing the important job of highlighting these issues, SCIE's guide also very helpfully sets out clear and effective recommendations for addressing them.
I very much welcome and support its findings.