For professional carers, looking after the most vulnerable members of society requires a strong positive outlook especially when dealing with challenging behaviour. But that outlook is much easier to achieve and maintain if carers feel workplace environments are supportive and understanding of the pressures they face in their efforts to deliver great care.
Culture for care: your toolkit, recently launched by Minister for Care and Support Norman Lamb at Skills for Care's national conference in Birmingham, is for all social care and support employers, regardless of size or services delivered. It has been developed to be as relevant to individual employers who employ their own personal assistants as it is to a large employer with many staff.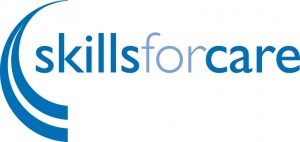 The toolkit will help employers across our sector create workplace cultures in which everyone is valued, included and respected.
It uses real life scenarios from employers, and key messages from other national bodies, for employers to use with their staff and to help put in place the foundations for a positive workplace culture.
As well as employers those who commission, monitor and support and advise services must also play their part. Everyone in the sector must work together to change negative workplace cultures that can result in poor quality care and instead build supportive places in which to work and live.
Creating positive workplace cultures is especially vital in adult social care, where we routinely offer care and support to some of the most vulnerable people in our communities who often have complex needs.
The principles of positive workplace cultures also dovetail nicely with other major Skills for Care initiatives such as the Social Care Commitment. You can read Norman Lamb's wholehearted endorsement of this 'contract' between social care employers and employees  here.