Should DH be investing in a national comparison/user feedback tool for care homes and home care on NHS Choices when several external websites already do similar things?  I think they should.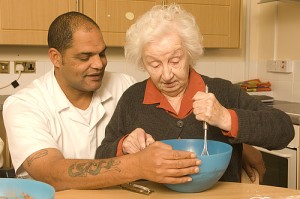 What is different about these online quality profiles for care providers is they are free to fill in and give every Care Quality Commission (CQC) registered care provider, including supported living and shared lives schemes, an equal chance to tell people why they should choose their service over others in the area (most existing websites offer some form of advantaged service if the provider subscribes).
A very small, peaceful three resident care home might well be perfect for Mr Smith, whilst a large and lively fifty bed home with daily entertainment could be more Mrs Jones' cup of tea.  People need more than just basic information about the services on offer to make the right choices for them.
Providers who are proud of their reputation for quality are using their profiles to show how they perform against key quality measures, such as timely homecare visits; a stable and well trained workforce; and pressure care and fall management. People are also now starting to post ratings and reviews to the profiles so others can benefit from their experiences.
The icing on the cake will come when CQC start awarding their new quality ratings for care providers. As soon as these are available they will appear on the profiles. The ratings will directly reflect what service users think of a service – no provider will be rated outstanding unless the information collected from users and carers about their experiences matches that view.
The profiles should be good news for local councils too. If they can encourage a majority of local providers to add their information to the system they will be able to rely on the profiles as a comprehensive, trusted source of information about registered care in the area. This leaves them free to focus their efforts on local people's wider social care information needs and directories of unregistered care in the area.
If you are a CQC registered care provider, then type in your postcode here  to find your organisation's basic profile. You can also email the NHS Choices Service Desk: thechoicesteam@nhschoices.nhs.uk to request your login details. Councils, meanwhile, can contact them for help with completing their profiles.