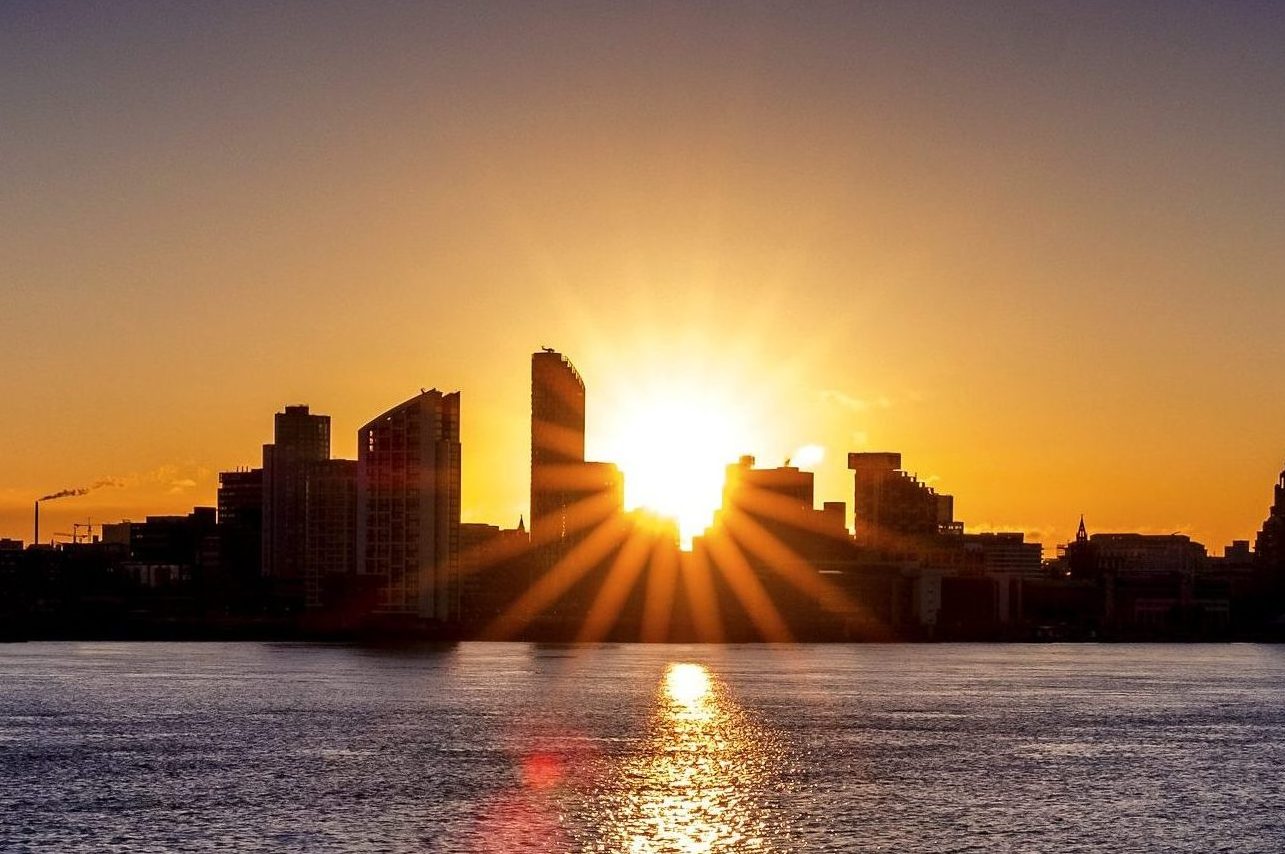 ---
Words of solidarity
'This is community'. These were the comforting words from our Medical Director at the end of a recent daily video call as we began a week, the like of which none of us could have imagined even a month ago.
Like all hospice teams and other care and health providers, here at Arthur Rank Hospice Charity we have worked tirelessly to respond to the continually evolving COVID-19 pandemic.
New guidance has been provided for social care providers, including advice to become more digitally engaged with other professionals and the families of those they care for (although a considerable number have already embraced digital capabilities).
Care professionals are also being asked to engage with Capacity Tracker, a tool to provide information about vacancies within residential and nursing care and to work with their Local Authority and NHS services. In turn, these statutory bodies are being asked to support their local care providers.
All of us have had to make difficult, ethical decisions as we strive to follow government advice to adopt social distancing and self-isolation for certain groups. Perhaps one of the most obvious decisions we have struggled with has been whether or not to allow visiting to continue.
I think this is an incredibly difficult call to make. Family visits are so important for older and disabled people, yet the risk of entering a care or nursing home or visiting someone more at risk of contracting coronavirus must be minimised.
Difficult choices, decisions can't wait
As of Tuesday 24 March, we put restrictions in place, in response to updated government guidelines. This means that, among other caveats, our Inpatient Unit will allow only two visitors per patient: they must be next of kin and close or immediate family only.
We are asking people to only visit when necessary, limit their time, observe strict hand hygiene rules, and stay in the room of the person they are visiting. We are encouraging the use of digital devices to connect where possible instead of physically visiting, and inviting people to call us when they are unsure.
Every day, we have had to make increasingly difficult judgements, having the previous week moved most of our central support colleagues to homeworking arrangements and only colleagues providing direct patient care continuing to come into the hospice and Alan Hudson Day Treatment Centre.
Our priority is to keep our In-Patient Unit, Community Nursing and Hospice at Home, and bereavement support services running, while moving as much of our community provision and patient and family support to telephone or remote support as possible.
Working with our CCG, we are looking to rapidly expand our Community and Hospice at Home provision so that we can support people to stay at home at the end of their lives.
Conversely, we have reluctantly had to close some onsite services including:
Day Therapy provision at both our centres, instead offering telephone support to people and looking at how we might be able to offer virtual activities, although this is not necessarily an option for many of the people we support

Arthur's Shed, which provides creative community activities

The newly established Caring Communities project which has had to move to telephone support just as it got started

The Bistro, our lovely, friendly cafe is closed to the public although we are offering takeaway meals which I'm pleased to say have been taken up

High street shops until further guidance is released; in the meantime, we are looking at how we can increase support for on-line retail

Education Centre - we are looking at what learning and training can be provided remotely.
Seeking solutions
Although fundraising events have had to be cancelled, we are looking at how forthcoming events can be continued 'virtually' e.g. Star Shine Night Walk.
Many of our wonderful volunteers are not able to come into the hospice for the time being, although they are offering to provide telephone support from home. A small number are able to continue providing their invaluable support and we thank them all for whatever they are able to offer. Our Trustees are giving their support in many different ways and continue to provide guidance and decisions as we require them.
Needless to say, all of this has a major impact on our finances and we are going to need continued support from both the government and our community to ensure our sustainability.
National guidance was recently issued to support Discharge from Hospital. There was a notable change in language, moving from guidance to mandate for all NHS trusts, community interest companies and private care providers of acute, community beds and community health services and social care staff in England. This has been the case for all providers since 19 March.
The focus is to ensure that people are not in hospital "unless required" to be there. Using the Discharge to assess model, working collaboratively this "will only be successful if NHS organisations work hand in glove with adult social care colleagues, the care sector and the voluntary sector."
Never has this been truer and yet in one of my other roles, as a recently appointed Patron of the newly formed Cambridgeshire Care Providers Association, I am hearing concerns from care providers about lack of access to PPE and to food.
Many care providers are very small organisations without the massive infrastructure of the NHS and it is vital they are supported, provided with clear information, and know who their point of contact is for any concerns or queries.
It is also an important part of our hospice role to support our colleagues in providing high quality palliative and end of life care. Again, we are working on how we can enhance and extend this support.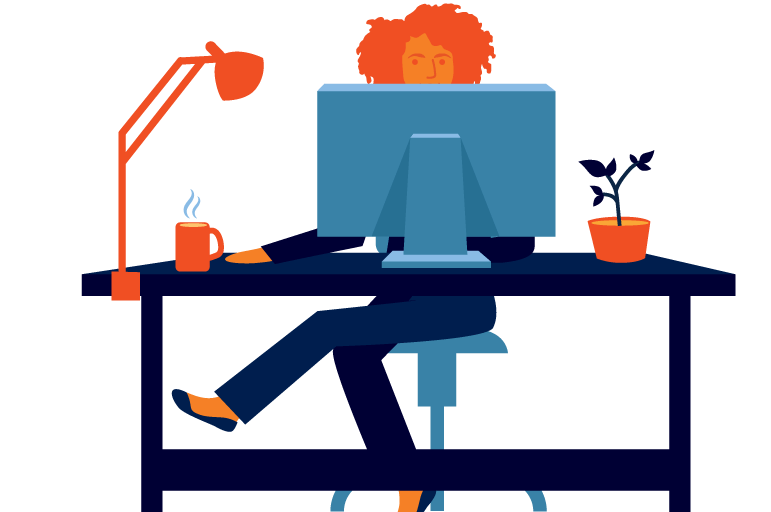 Putting out the call
In the Hospice, we are now drawing up rotas of colleagues in support roles, who are willing to be trained and make themselves available to work alongside our trained, experienced and qualified colleagues on our Inpatient Unit, should this become necessary.
We are also contacting nurses who have left us during the past three years to ask if they are willing to come back to help us. Like all similar organisations, we are faced with significant workforce issues, with some colleagues self-isolating because they or someone in their household has symptoms. Meanwhile, others are needing to self-isolate for longer because they have an underlying health condition, not to mention those with caring responsibilities.
Working from home is not the dream ticket many initially think it is and it is important that we maintain social contact with our colleagues, so lots of inventive ways are being introduced to do this.
Our Director of Clinical Services and I are offering digital surgeries for one hour each day where any colleague can ring or video conference with us to discuss anything they wish to. We have suddenly become a much more digitally enabled organisation!
Hospice UK has provided brilliant support and set up weekly ECHO webinars which have been extremely useful. They are engaging with NHS England and Improvement on our behalf, both to offer our support and to ensure the support we need is understood.
Communities that care
This last week has been the longest and most difficult in my career and so it is for many. I will end this blog with my huge and very sincere thank you to all my colleagues at Arthur Rank Hospice Charity for all they are doing to support us sustaining our service provision.
Many are having to make significant changes to the way they work and live and know we may well have to ask for even more changes as the situation progresses. These are testing times and it is these times that demonstrate what an organisation's true 'DNA' is – ours is truly #TeamArthur.
The same thanks go to colleagues across the whole care and health system who I know are working tirelessly to ensure that we work together to keep everyone as safe and well as is possible.
This is community.