---
Money matters
Whilst attending my first Hospice UK conference in November last year, it was sobering to hear Chief Executive, Tracy Bleakley, remind us that 82 per cent of hospices have been forced to set a deficit budget in the current financial year.
Clearly, not a sustainable position. Some welcome relief was announced in August last year when the Prime Minister announced £25 million in funding for hospices and palliative care services.
The money is to help alleviate pressures on hospices and boost our palliative care services; providing for new services – such as out-of-hours support, respite care and specialist community teams (given that the funding is non-recurrent, the second part of this appears to me a risky strategy).
The funding has been allocated via Clinical Commissioning Groups (CCG's) who are expected to work collaboratively to assign the money to hospices and palliative services as a Sustainability and Transformation Partnership (STP) across their STP footprint.
Good timing
The announcement about allocations and criteria came at a good time for those of us working in partnership with Cambridgeshire and Peterborough CCG, as we had just embarked on a collaborative plan to transform palliative and end of life care across the counties.
An exciting transformation plan had been presented to the Sustainability and Transformation (STP) End of Life Care stakeholder group last September and received a warm welcome.
The challenge, as always, was how to translate ambition into implementation.
Together with colleagues across the care and health system, Arthur Rank Hospice Charity and Sue Ryder Thorpe Hall Hospice have been working as part of a Transformation Team to ensure that this happens.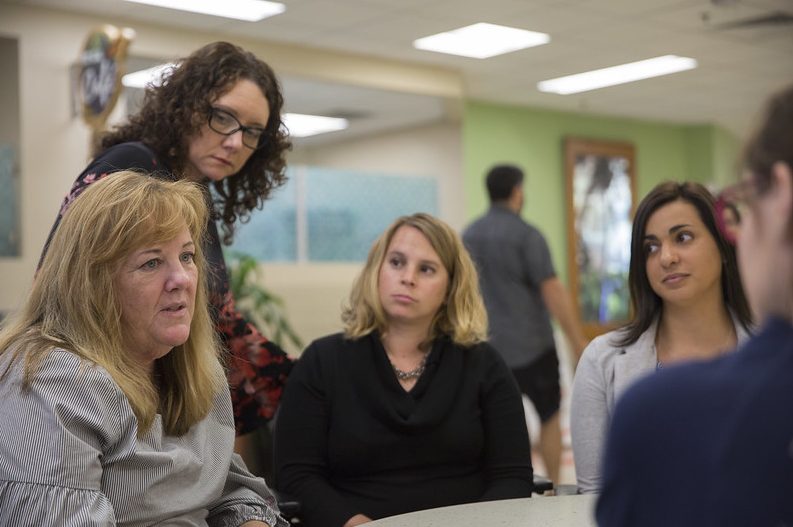 Smoothing out provision
Currently, when it comes to community-based care and support in people's own homes, Cambridgeshire and Peterborough have fragmented provision by multiple providers, leading to inappropriate hospital admissions, delays in supporting people to return home from hospital and not enough people achieving their preferred place of death.
In response to this, the headline of the plan is to increase Hospice at Home and Community Specialist Palliative Care Nurse services, so that there is equitable provision for everyone who needs it across the counties.
This will in turn be complemented by development of a Palliative Care Hub and 24-hour advice line so that any time of night or day, people in our community can access the care and support they need.
There is also a need to increase the education and support for our colleagues in residential, nursing and domiciliary care provision who are key partners in high quality end of life care and ensure that families and carers are well supported.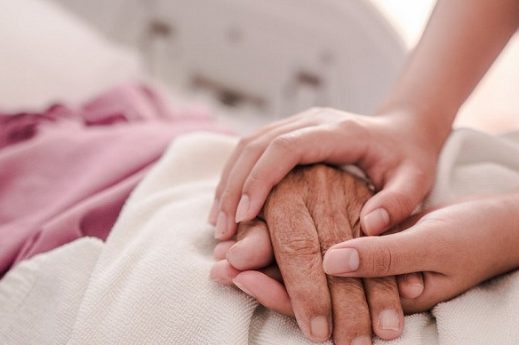 Inspiring challenges
This is exciting, demanding work which we are all committed to because we want everyone who has a life-limiting condition and who is facing the end of their life to receive the highest quality care and support.
We recognised that despite all our commitment, none of us would be able to make this happen on top of managing already demanding roles. We therefore agreed that we need a Programme Manager to support our efforts to turn these ambitions into a reality.
This loops us back to the £25 million, because together we decided to use some of this money to pay for our fabulous, energetic and knowledgeable Programme Manager, seconded from Sue Ryder Thorpe Hall Hospice Peterborough.
The remainder will go to the three (Arthur Rank Hospice Charity, EACH Children's Hospice and Sue Ryder Thorpe Hall) hospices providing services across Cambridgeshire and Peterborough, to support our work.
This is a great example of partnership and collaboration supporting transformation and I know that unfortunately, not all my fellow hospice CEO's have had such a positive experience.
We must embrace the ethos of system leadership if we are genuinely to achieve our aspiration of #MakingEveryMomentCount.