Stella Smith's son Andrew has needed considerable ongoing support since the age of four when he was diagnosed with an autism spectrum condition. Ever since then, one of the greatest challenges for Stella and her family has been getting the different services involved in his care to work together. With thanks to our friends at the Professional Record Standards Body (PRSB), she explains how standardised digital care and support plans could really help Andrew and his support workers.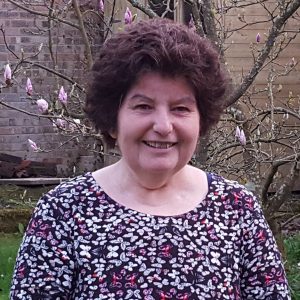 These plans, published by the PRSB, would enable him to become more actively involved in the planning, delivery and continual shaping of his own care. Andrew has accessed care from social workers, GPs and speech and language therapists. At one point he had as many as 18 different services involved in his care.
Now in his twenties, Andrew's biggest goal is to find himself a job. His passions are IT development and retro games and he'd love the opportunity to find meaningful work, but it's a huge challenge due to his complex needs.
As well as autism, Andrew struggles with associated dyspraxia and mental health issues, including a very high level of anxiety.
Despite these difficulties, he lives independently and we're confident that he can meet his goals with the right support in place.
With so many people coming in and out of his life, keeping track of all the updates and information is left to me as a parent carer.
Andrew helps to develop his care plans with those providing his care, working out his long-term goals and determining where he'd like to get to. Unfortunately that's usually where it ends.
These static care plans are not regularly updated and shared between the services involved in his care, meaning they can't work with him a in a measured way to meet his goals.
For Andrew achieving his dream of getting a job isn't as simple as it is for other people. It is estimated that a relatively small percentage of people with an autistic spectrum condition are in paid employment, and it feels like a mountain to climb.
Published by the Professional Record Standards Body in association with North West London CCGs and the Royal College of Physicians Health Informatics Unit, the digital care and support plans are the first live documents of their kind, and will allow everyone involved in a person's care easy access to care plans.
From updating goals to personal information about a person, they include information on everything from maintaining a person's health and wellbeing, setting goals for improvement to outlining how care should be delivered in a crisis situation.
For Andrew, it means that he could break down his goal of getting a job to make it more manageable, for example by having consistent support he could write his CV one week or practice interview questions the next.
It also means that professionals can better assess the services he might benefit from and make sure he gets the right support at the right time. That may include help from employment services, or it might be support from a specialist mental health team if he is struggling with significant anxiety.
Having a support plan readily available would mean health and social care professionals who need to intervene in a crisis have immediate and relevant information about Andrew's support needs. This could prevent escalation of crisis and also reduce Andrew's distress.
Knowing that this kind of information is available both to Andrew and everyone involved in his care will not only make his care safer, but also more personalised to his individual needs. Bringing health and social care together, digitised information sharing is absolutely integral to delivering good support and high-quality ongoing care for all those who need it.