"Jurassic coast!"
If Alan Partridge was, for some unfathomable reason, launching this year's National Children and Adult Services Conference (NCAS), I'd like to think he might open with just such an exclamation of excitement, noting as he should the triumphant return of the great and the good to Bournemouth and its prehistoric coastal wonders.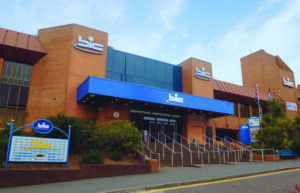 Hopefully, dinosaurs will be thin on the ground when the doors to the International Conference Centre open on 11 October, welcoming delegates, speakers and exhibitors as they gather to discuss, debate and develop the future of social care.
Department of Health policy teams, in close association with our sector partners, will be delivering thought provoking sessions on carer friendly communities, Deprivation of Liberty Safeguards (DoLS) and standards, specialisms and improved learning and development opportunities in social work.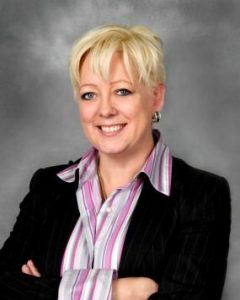 This year, Jackie Doyle Price, our new Parliamentary Under Secretary of State for Care and Mental Health, makes her conference debut and will be addressing delegates on Thursday morning.
Every DH session, workshop and Q&A will be covered. Follow me @MarkatDH and also @DHgovuk and @DeptHealthPress for live coverage across all three days. Follow us all to get the most out of our 'tweetathon' and be sure to use the conference hashtag #NCASC17.
Here's a mini timetable of DH attended events (subject to change of course). For a more detailed and frequently updated itinerary visit the NCAS 2017 conference site to download and view the latest schedule. And if you're attending the conference, be sure to come and find us on the DH stand in the main exhibition hall – we'll be delighted to see you!
Wednesday 11 October
Working together to develop carer friendly communities
Workshop: 12.10 – 1.10, Solent hall
Who will care for us?
Sub-plenary: 2.10 – 3.10, Tregonwell Hall
Deprivation of Liberty Safeguards Q&A
Meet & greet: 3.10 – 3.40, DH stand, exhibition hall
Thursday 12 October
Housing, health and care integration
Workshop: 09.00 – 10.00, Purbeck Lounge
Jackie Doyle-Price PS(CMH) debut conference speech
Plenary: 12.10 – 12.25 Solent Hall
The role of the Principal Social Worker and practice leadership
Meet & greet:  2.40 – 3.15, DH stand, exhibition hall
Friday 13 October
Social care in response to a crisis
Plenary: 11.45 – 12.45, Solent Hall