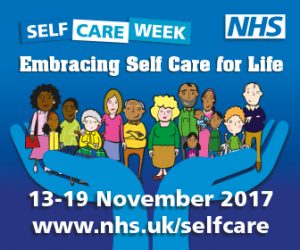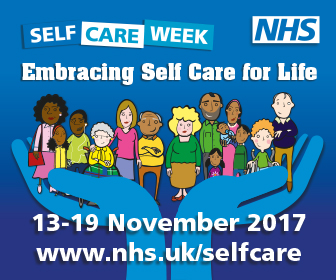 "Since the formation of the Self Care Forum in 2011, great progress has been made in embedding self care into everyday life," says Kingston-Upon-Thames GP and forum co-chair, Dr Pete Smith.
This year's Self Care Week, running 13 -19 November 2017, takes 'engaging and empowering people' as its theme. It aims to promote effective and practical ways for everyone to get better at looking after their own health and that of their family, as Dr Smith now explains...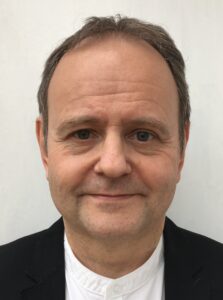 A part of this campaign is to promote the understanding that healthcare is not about receiving a pill for every ill. As defined by WHO (World Health Organisation), health is a state of complete physical, mental and social well-being, not merely the absence of disease or infirmity.
It is easy for us to ignore the importance of addressing mental and social aspects of health and purely focus on treating physical ailments.
So what is required? A recognition that health is determined by a range of social, economic and environmental factors results in a need for a more holistic approach to treatment. It requires people to be supported in taking control of their own health. It requires people to understand how to self care.
Social prescribing is one initiative that looks to address this issue. Sometimes referred to as community referral, social prescribing enables GPs and other primary care professionals to refer people to non-clinical, local, often community led services.
In practice, healthcare professionals are able to identify non-clinical services that may help people to improve social, economic or mental aspects of their health. This could include a community group referral for people suffering from social isolation, debt counselling for people with mental health issues caused by monetary concerns, or exercise classes for people suffering from long term conditions.
Naturally social prescribing will not always be appropriate, however it can be an opportunity to better tackle health issues in instances where a prescription medicine or a hospital referral may not be the answer.
Indeed, there are indications that the general position within the NHS and CCGs is shifting away from encouraging routine prescribing of medicines for all conditions. An increasing number of CCGs have begun to reduce prescriptions of medicines available over the counter.

The current NHS England/ NHS Clinical Commissioners consultation also questions whether cheaper and more effective alternatives to routinely prescribed medicines can be found.
These changes are all part of addressing a broader and more complex issue: how can you improve population health outcomes for less money?
In finding solutions to this challenge, local authorities must consider innovative models of service provision and delivery to empower people to confidently control their own health, encouraging healthy behaviours that help prevent ill health in the long-term.
Social prescribing is one practical low cost approach, and while there is not a robust base of supporting data, there is emerging evidence indicating improvements in a range of positive health outcomes including quality of life, anxiety and general wellbeing.
There may also be benefits to the NHS, with Rotherham based study suggesting reductions in A&E attendance, outpatient appointments and general practice attendance for those receiving a social prescription.
Despite the benefits of implementing a social prescribing scheme, we should consider the challenges of community referral. A successful scheme relies on community, often voluntary sector services.
Is this sustainable? Services which may already struggle from budget cuts would need additional resources and capacity to accept patient referrals. Choosing the right service is important, both for the service provider and the patient. Strong relationships and quality communication is key.
While initiating and maintaining relationships between primary care and community service providers may seem daunting, social prescribing encourages collaborative approaches to healthcare with patients at the centre.
By providing access to various non-clinical services, there is an opportunity to go beyond simply improving the health of an individual. There is a chance to offer tools to help people confidently control their health without a reliance on primary care, to engage and empower.
So why not consider whether social prescribing could work for you? Take advantage of the upcoming Self Care Week to explore new and innovative ways to embed self care in every day lives, and let us work together to aim for a healthier future.