In July, we heard from Martin Farran, York Council's Director of Health, Housing and Adult Social Care about his city's journey towards an 'asset based place' model, where a local population's strengths, skills and community hubs are harnessed to provide self-supporting networks.
On the day that Think Local Act Personal (TLAP) publishes the Asset Based Area, a briefing document signposting criterion for strong communities and sustainable public services; it's a welcome return to Social Care News for Shared Lives Plus CEO Alex Fox. This time he makes the case for a new relationship between services and communities – one that recognises local needs, strengths and the virtues of collaboration.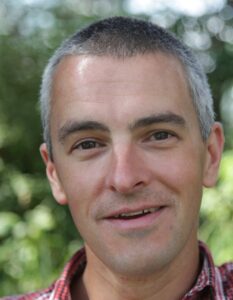 A GP noticed that one of his older patient's appointments were increasing, and felt that this was not for medical reasons, but due to her isolation which had worsened following a bus service closure. He linked the lady to her Local Area Coordinator (LAC).
The coordinator helped her to build more links and activities in the community to reduce her isolation and to approach a community organisation which ran a community bus service. Her increased support networks meant she felt less reliant on her GP.
They were also felt to be key to her quick return home from hospital after a heart attack.
The LAC helped link the community organisation to colleagues who gave support for a successful bid for a new community bus service.
At a time when primary care services are feeling under huge pressure, it can be hard to argue for new approaches and creative thinking. But this story shows that, with the right help and a positive mindset, someone possibly viewed as a 'problem' can not only find ways to help themselves, but their new connections can also lead to benefits for the whole community.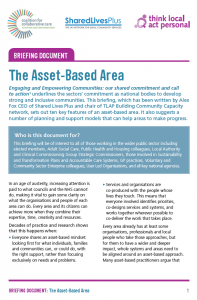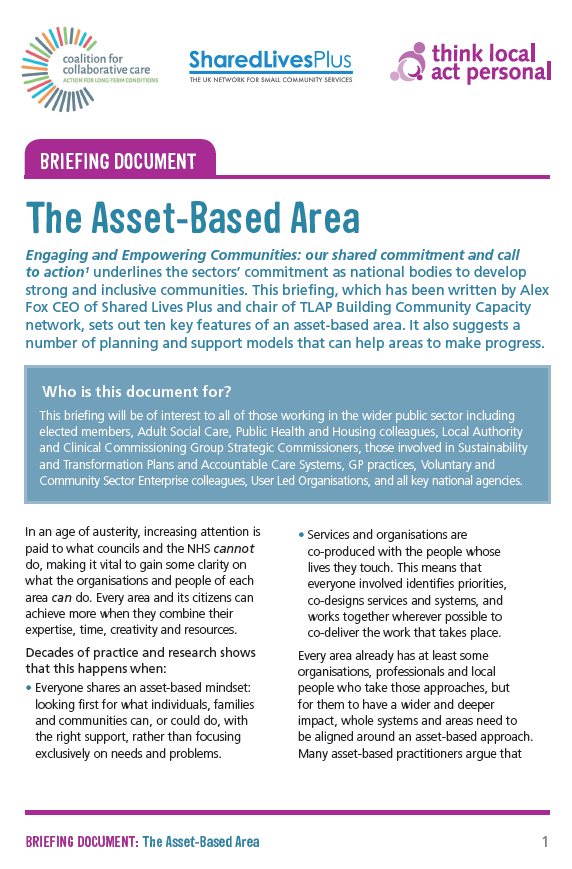 LAC is an example of an asset-based approach, which, like all similar approaches, starts with questions like, "What does a good life look like to you?" and "What can we do together to pursue it?" Coordinators have the time and remit to get to know people: not just what they need, but also the goals and capabilities they and those around them can bring.
Sometimes this means that someone accessing a service will need less formal support.  However, asset-based thinking shouldn't be limited to 'informal' or voluntary organisations. Nor should it be seen as only relevant to preventative services. It needs to be embedded across the whole system, including in approaches to supporting people with significant health, care or other needs.
Shared Lives carers, having been through rigorous approval processes to join local CQC-regulated schemes, are matched with adults needing support, such as people with learning disabilities, mental ill health or dementia.
This is not a referral process: matching means both parties getting to know each other and making a positive choice to share their lives. The adult either moves in with their Shared Lives carer or visits them regularly for short breaks or day support.
James has significant learning disabilities and mental ill health. He has spent significant periods in institutional care and still needs some hospital stays, but his life with his Shared Lives carer Phil revolves not around the times when he is most unwell, but around the day-to-day things he and Phil both enjoy doing such as fishing and going to the greyhound races.
The Asset-Based Area was coproduced with input from many people and organisations working in asset-based ways, from the Think Local Act Personal national network for practitioners and commissioners who share an interested in Building Community Capacity.
We wrote it because we cannot successfully or affordably add in asset based approaches around the margins, whilst 'core business' remains unchanged. We need whole areas to take up the challenge of becoming asset-based, resetting their relationships with local citizens, as Wigan council and a few others attempted. It is time for steady, incremental, whole-place change: it's all or nothing.
About Alex
Alex Fox OBE is Chief Executive of Shared Lives Plus and chairs the Joint VCSE Review and TLAP's Building Community Capacity network