On the day of Skills for Care's annual conference, CEO Sharon Allen celebrates the amazing growth in social care apprenticeships. 'Recruitment and retention' is the theme this year - an appropriate choice and the ultimate goal of this successful programme.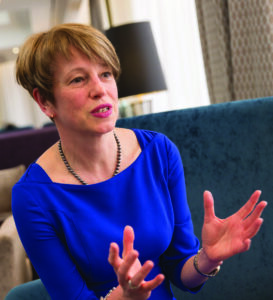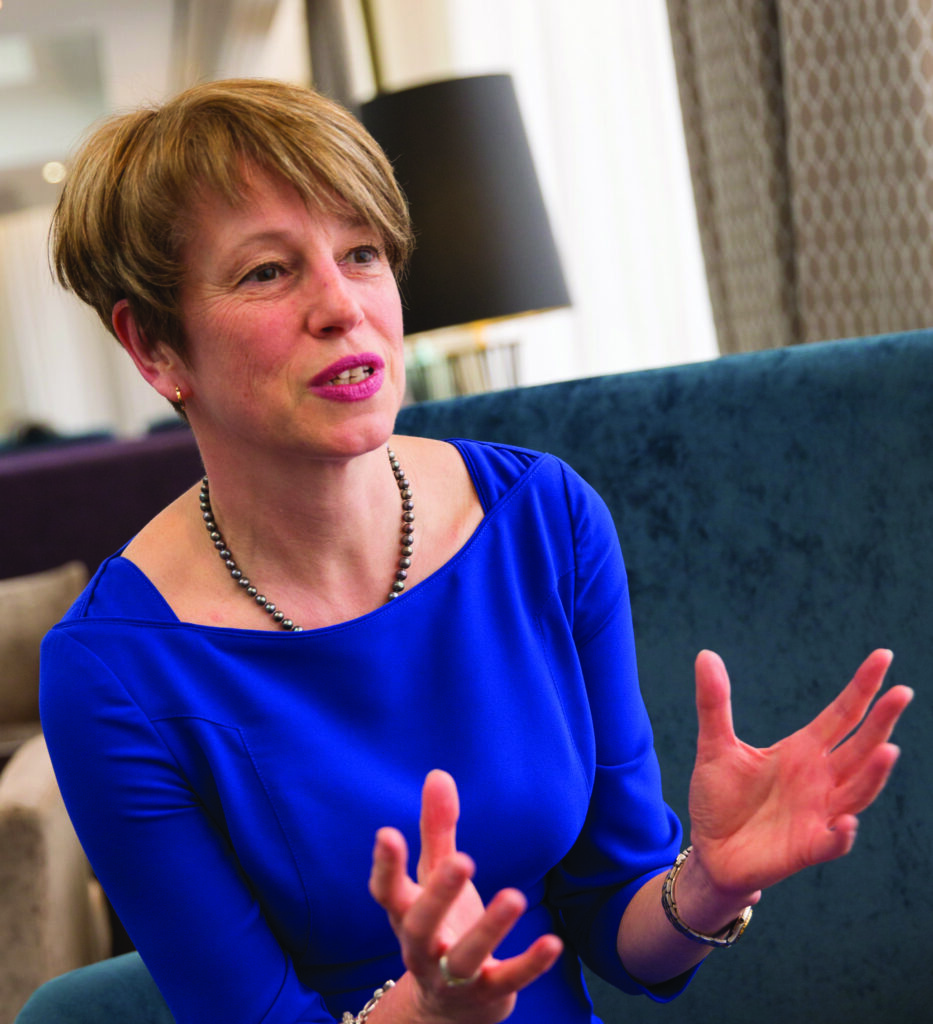 This week we are celebrating and supporting the 10th annual National Apprenticeship Week which we support because apprenticeships are a massive success story for adult social care.
National Apprenticeship Week continues to grow as do the number of social care apprentices so this seems a very good time to share our latest figures.
So for the period 2015-16 87,600 people started a Health and Care Apprenticeship which is an increase from last year. These latest figures means that since 2010 there have been 425,000 apprentices in health and social care.
Once again we are the nation's largest apprenticeship framework with 37,600 more people starting social care apprenticeships than the second largest framework which is business administration.
The equally good news is that the number of social care starts reflected the wide age span of the 1.43 million people working in our sector.
27% of people starting a social care apprenticeship in 2015/16 were aged under 25, 50% were aged 25 to 44 and 23% were aged 45 or above.
Another area that we are investing heavily is in supporting the development of quality leaders and managers which is why higher apprenticeships are a really good model for adult social care.
I'm pleased to report that the number of people starting social care higher apprenticeships increased from 8,500 to 10,000 between 2014/15 and 2015/16. People starting on social care higher Apprenticeships made up 37% of all 27,200 higher apprenticeship starters, which makes it the largest higher Apprenticeship framework of any sector.
I wanted to take this opportunity to thank all our partners who have worked so hard to make it another great year for social care apprenticeships.
Strong numbers of starts and completions where people gain knowledge, skills and qualifications are clearly important. Of equal value for me is when I travel round the country meeting apprentices and seeing how doing an apprenticeship changes lives.
It might the woman who left school with few qualifications, and was worried some gaps in her core skills might hold her back. With the support of her employer she brushed up on those skills did a Level 2 qualification and is now working towards a level 3.
Without an Apprenticeship that level of qualification and the confidence that flows from it would never have happened.
People in adult social care like the 'earn while you learn' approach of an apprenticeship which allows people to gain practical skills underpinned by knowledge in ways that reflects the ways people learn differently.
That suits the worker with a young family who once the school run has been done can sit at the kitchen table and tackle the workbooks before they go on shift.
Or how about Jade who is doing an apprenticeship to support her work with adults with autism?
Thanks to the support of her employer she has completed her level 3 qualification and is already onto her level 4.
Of course, you would expect me to be saying apprenticeships are great, and if you don't believe me I'll leave you with what Jade had to say about experiences as an apprentice:
'I definitely think that I can see a career path in front of me. I personally have gone from being a part time worker to being a team leader of a support provider with the opportunity to grow and further my career, and as my knowledge grows from my apprenticeship."
Find out more by clicking on adult social care apprenticeships.