Lyn Romeo, Chief Social Worker for Adults and Carers UK
Meet and greet: Thursday 3 November, 12.15 – 1.15pm, DH Lounge (E30)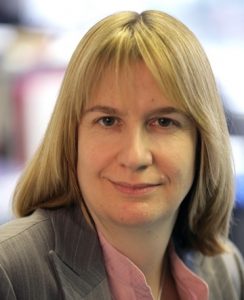 Carers UK is delighted to team up with Lyn Romeo to explore our shared goal with you of supporting carers better. Caring is something that affects all of us at any point in our lives and can be an incredibly rewarding experience. It can also be daunting if you don't have the know-how, support, information and advice at the right time.
We believe passionately in learning about carers' experiences and using this research and insight to look at how systems and support might change or continue doing what they do well. What could health do that would make simple changes to make life easier to care from a carers' perspective? What's the evidence about what carers' want from the voluntary sector? What sort of practice really gets good outcomes?
As a carer led organisation, Carers UK's members are passionate, too, about professionals understanding their lives better. They want us to continue to provide research that showed how things could and should change, and we know that by providing examples of how support is working well, it helps to inspire change.
We've over 50 pieces of research and evidence, much of it from carers own experiences and views, to help inform your work and the work of others. We use that knowledge to constantly evolve our information and advice services provided to around 1 million people every year, our support to local networks, our work with employers, etc. As well as looking after local communities, we believe passionately that every employer should also be looking after their own staff – one in 9 of whom will also be caring. Our newest work from our network, Employers for Carers, shows that supporting your own employees reduces stress and ill-health and delivers savings on the bottom line.
Come and ask us questions about our knowledge and our networks to see how you can make a difference. We want to learn from you about your key challenges and what you feel you are doing well for carers.