Sean McLaughlin is one of two ADASS leads on Autism and Learning Disability. The fourth autism self-assessment questionnaire, currently with local authorities for completion by 17 October 2016, provides Sean with an opportunity to reflect on progress.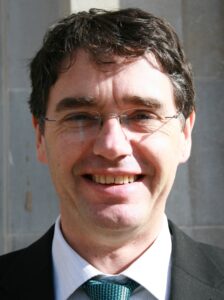 ADASS (the Association of Directors of Adult Social Services) recognises the contribution from people on the autistic spectrum, as well as the challenges they face. Financial pressures should not distract us from raising awareness and encouraging reasonable adjustments so that equality becomes the reality.
Everyone on the spectrum is an individual and experiences their autism in ways unique to them. Care and support should therefore be as personal as possible, challenging traditional models by considering how outcomes can be improved for individuals. People with autism must have opportunities for housing, employment, education, leisure and relationships – just as we all do.
The Care Act requires us to prevent escalating needs by providing information, advice and support in a way that is meaningful to individuals. Health and wellbeing should be supported and maintained, including emotional wellbeing. Carers should be recognised for the support that they provide - and their own wellbeing and opportunities must not be overlooked.
The Autism Statutory Guidance recognises the value of reasonable adjustments at the earliest point.  This includes good information provided by people who are autism-aware. Access to mainstream health and community resources can be achieved if the challenges faced by people with autism are recognised.
Some people require more targeted and specialist support.  In these instances, services should be specific to their needs in line with NICE guidelines: accessible, providing the right support at the right time, including a transparent diagnostic pathway for autism.
A recent review of these pathways by ADASS and NHS England showed some common challenges.  Pre-diagnosis conversations about current circumstances, expectations and desired outcomes must happen early. With the right opportunities and support, young people can develop their strategies, skills and resilience.
One young woman with high function autism said post-diagnostic support enables people to understand how autism affects them personally, and how to learn to be a part of the world in which they belong. We have to remove barriers that cause the escalation of need and crisis situations.
Winterbourne View reminded us that people on the autistic spectrum risk being detained simply because of a lack of understanding and support in their local community. Transforming Care ensures that people on the autistic spectrum, but without a learning disability, are included equally in resettlements from hospital.
A preventative approach to preparing young autistic people for adulthood really helps. Over one in 100 are predicted to be on the autistic spectrum. Many do not access services until crises hit them.
The Autism Self-Assessment has been well received by councils and partners over the years. It provides baseline information and demonstrates progress.
More needs to be done in partnership, especially through co-production with the autism community, to develop the right support. Strong partnership and co-production will promote independence and self-resilience, and ensure the right care is there when it's needed.