An hour of your time could change a child's life, says NHS England's Deputy Director for Quality and Safeguarding (Cheshire & Merseyside) Lisa Cooper.
If we don't tell you anything and you miss the signs – it means you haven't seen us. If we tell you – and you don't do anything about it then it means you haven't heard us. And if bad stuff is happening to us – it'll just keep carrying on.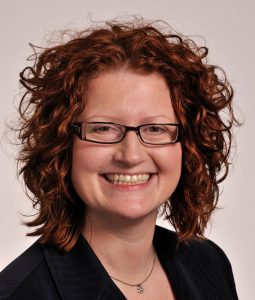 1 in 20 children in the UK has been sexually abused. Many of these young people wanted to disclose their abuse at the time - but didn't feel like they could. Sadly, too often the signs that children and young people are being sexually abused or exploited are being missed because health staff don't know what to look for.
To combat this problem the Department of Health and leading national charity The Children's Society in partnership with NHS England have developed 'Seen and Heard', an engaging and interactive eLearning course.
I am honoured to have been involved in the development of this course and ensure that it is designed to enable all healthcare staff to spot the signs of child sexual abuse and exploitation, and help them create an environment where young people are more likely to disclose.

Taking the course is easy. Once you've completed the eLearning module, you can also sign up to become a Seen and Heard champion and spread the word about the course to others. You don't need any experience of training others just the passion to make a difference to children and young people by seeing them and hearing what they are saying.
At the heart of Seen and Heard is an original and powerful drama following the experiences of a boy called Tyler.  Tyler could be your child, nephew, grandson or neighbour. So why wouldn't you want to be a Seen and Heard Champion and make a difference to their lives!
I am a Seen and Heard Champion why aren't you?