It's a fact of modern life that many of us will become carers at some point. For many of you that responsibility has come much sooner than you anticipated, but it is a responsibility you bear with compassion and love.
Caring can be tough and, regardless of age, you need the support and awareness of others to help you live well, not just care well.
That's why the Department of Health is leading the creation of a new Carers Strategy. The aim is to give you the services, support and information you need to protect your own health and wellbeing, not just the loved ones you look after.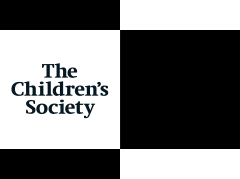 We've been working with The Children's Society to find out more about what you need and want to enjoy fulfilling lives alongside caring.
This year's Young Carers Festival, organised with the YMCA and taking place in Southampton this weekend, is an opportunity for you to tell government, educators, employers and health and care services what it really means to be a young carer – and what more they need to do for you.
Voice Zones will be open throughout the festival - safe places where you can speak freely and openly about what matters to you.
Tell us honestly, what's good and bad about the support you receive, the best and the worst of health and care services and the highs and lows of home, school and work. The more you share with us, the more we can do to help.
Help us shape the future of caring – and have a great festival.