"It starts with a weekly shop and taking your parents to the odd hospital appointment, and then there are more and more appointments," explains Maggie Sanderson, one of a group of carers involved in the RiPfA project to develop resources for social workers to use with carers. "In the middle of it all you still want to be able to spend quality time with them as well - before you know it, you're a full time carer."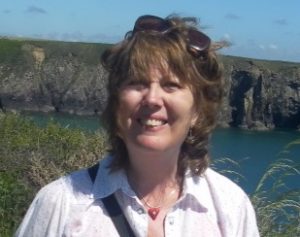 You can't imagine what it's like to be a carer until you experience it, in the same way that you don't really understand what it's like being a parent until you have children.
I am 64, married, retired and have two children and four lovely grandsons. I enjoy art, family history and getting out and about with my husband in our motorhome, although our opportunities are a bit limited because I'm needed at home a lot.
I've been a carer for the last six years, for my late father and now my mum. I also work as a voluntary link worker with Herefordshire Carers Support and Blanchworth Care (Kington Court Community Care Centre).
I'm an only child, and I haven't lived near my parents for almost my whole married life. They lived a few hours away and we visited regularly. Then gradually, although Dad's dementia hadn't been diagnosed at that point, they started finding things more difficult to deal with and needed me more. Eventually they moved to live closer to us in supported independent accommodation about ten minutes' drive away, and that made it much easier for me to be on hand.
Dad also had a serious blood disorder and needed regular transfusions which involved trips to hospital, as well as carers visiting him at home. The main problems I experienced trying to juggle everything were with Dad's hospital discharges. I felt they were overly hurried and that he was sent home before he was ready. There were several mix ups over prescriptions and drugs and these all took time and energy to sort out.
On the whole, the home care support and respite care Dad received worked well. But the carers who went in for a period where we were trying to support Mum to stay at home, well, it was a bit more haphazard. It made me realise what an important role they are doing, and how crucial it is that they receive proper training.
What was really exhausting though was the fact that we were telling the story time and again to so many people. The social worker/home care manager/OT/physio/virtual ward team all want to know the details and information from their own angle. I understand the need for procedure, but it gets tiring.
I think the reason many people fail to realise they're a carer is because it's such a creeping process.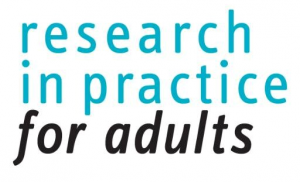 I never considered myself as a carer, even when I was looking after Mum and Dad. It wasn't obvious to me until I got involved with the carers group. Until that point I was a daughter and you're just supposed to look after your parents.
But even in the years where they were kind of OK, I was running two households, looking after all the bills. I didn't even question it because I considered it my responsibility. It took me a while to fully realise that I was a carer.
It starts with a weekly shop and taking your parents to the odd hospital appointment, and then there are more and more appointments. In the middle of it all you still want to be able to spend quality time with them as well, and before you know it, you're a full time carer. I think you begin to realise when you can't plan things in the same way. We can't book to go away for a few days because our lives aren't that settled. My husband has been more understanding than I ever could have hoped for, but if you ask him what our retirement could have held, this is not the reality of it.
Since my Dad passed away Mum is now in full time care. The staff at the home are spot on. They have been really on the ball and really supportive to me as well. It's a massive relief as I am also now supporting another family member who lives several hours away and that's tricky to cope with sometimes, especially when I've needed to be in two places at once.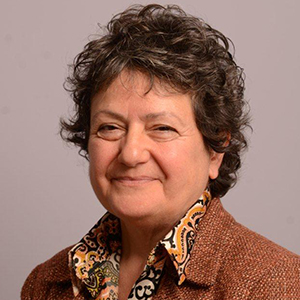 Recently I've become involved in making Twiddlemuffs for dementia patients. They are knitted muffs with different objects attached to give people something to do with their hands when they are feeling anxious. They are brilliant for reducing stress, and I'd really like to see these valuable tools being more widely used to support people living with dementia.
With that in mind, I've arranged to introduce them to a few local knitting groups, as well as holding a display at an event for Carers Week. I've also distributed some at the home where Mum is and some of the residents have even got involved with making some of the attachments for the muffs.
Despite the demands, it's important to make time for other things as well and I am trying to make sure I do get some time just for myself. My daughter insists that I keep attending art class once a week and I do find it helps to balance things out a bit. I also need time to be a wife, mum, Nan and friend!
It hasn't been easy. There have been times when I have really struggled – periods where I have been so exhausted and stressed that I couldn't sleep and the high blood pressure that I now have is certainly linked to the stress of the last few years.
At the moment things are manageable and I'm keeping my fingers crossed that they keep ticking along for a while. Hereford Carers Support have been a tremendous help and I've also just heard about a new app that Carers UK have to help join up and coordinate care, so I'm going to investigate that too.
One of the hard things about being a family carer, other than the many demands on you, is that you need to be articulate enough to understand and communicate relevant information, to push for help, to understand the medication and be vigilant about checking everything. Not everyone has that capacity. As a family, we have always tried to help one another but professional help is dwindling and social care in the future is uncertain.
Fortunately, we had the same social worker for Mum and Dad and she was fantastic. I couldn't fault her. I knew what was going on all the time and that's crucial. And there were even occasions where we had discussions on our own or met for half an hour to talk things through over coffee. I really appreciated that – it was an immense help and support.
Does Maggie's story resonate with your own experience caring for family or friends? If so, the Department of Health's Carers Strategy 'call for evidence' would like to hear from you. Share your concerns, hopes and fears for better carer support here.