Jabeer Butt has worked in and with the voluntary sector to promote race equality and address health inequalities for many years. He was awarded an OBE in 2013 for his achievements in health and is currently Deputy Chief Executive of the Race Equality Foundation. Following the recent publication of Dementia: Equity and Rights, he offers a personal perspective on why greater awareness of the disease within our aging and diversifying ethnic populations is so important.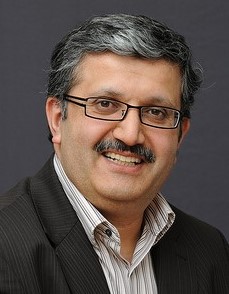 How many of your grandparents have you met? It's a simple question, but a potentially revealing one. I only met one of my grandparents as the other three had passed away before my birth. My son has met three of his. If the trends in the ageing of Britain's black and minority ethnic communities continue, my grandchildren are likely to meet all four of theirs.
For those of us whose families migrated to the UK after the arrival of the Windrush in 1947, we often came from communities where few people lived into what we now consider to be 'old age.'
Rarely did we experience the benefits of people who not only lived into their 60's, but into their 70's and 80's. But this is changing. The 1991 Census reported just over 6,500 people of Caribbean origin over the age of 75, by 2011 there were over 37,000. In 1991, there were just over 10,000 people of Indian origin over 75 and by 2011, this figure had risen to over 44,000.
But this longevity has increased the risk of experiencing the diseases associated with old age, including dementia. Our chapter in Dementia: Equity and Rights, draws on available evidence to suggest the incidence of Dementia amongst some black and minority ethnic communities is on the rise, and may be more prevalent amongst African-Caribbean and South Asian communities than the white UK population.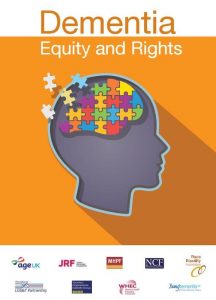 It is difficult to say whether this comparatively new experience explains the limited knowledge about dementia amongst black and minority ethnic communities, but lack of awareness is certainly something that needs to be tackled.
Worryingly, at present, it appears support is often not organised or commissioned to handle this challenge, with evidence of comparatively poorer access, experiences and outcomes.
Importantly, aspects of this picture appears to be repeated for others such as people with learning disabilities or older people from lesbian, gay, bisexual and transgender communities, as well as those with mental health problems.
Lessons that we can learn from examples of effective support is that a community development approach is vital, with significant investment in engagement, including through black and minority ethnic-led voluntary and community organisations.
This will need to be combined with implementing personalisation that addresses equality seriously. So for example, it is difficult to see how personalisation will be achieved if service providers are not able to communicate effectively and do not have access to good quality community language interpreters.
For many black and minority ethnic older people and their families dealing with living into older old age will be no more, or no less, then dealing with the everyday challenges of daily living. But for a significant group old age will be accompanied by the experience of living with dementia. What Dementia: Equity and Rights suggests is that we have some way to go ensure that dignity and respect is experienced by all.