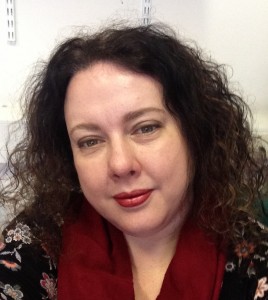 At South London and Maudsley NHS Foundation Trust (SLaM), The Mental Health of Older Adults and Dementia Clinical Academic Group (MHOAD, CAG) have developed some unique ways to involve their service users and carers in the development and oversight of their services. This can be anything from sitting on the interview panels for clinical staff and inspecting services to running peer support groups and championing the work of the trust at conferences.
The bulk of the work is driven through the Service Users and Carer Adviser Group,(SUCAG). One of the other aspects of SUCAG's remit is to pick up on specialist areas of interests. SUCAG are supported by the MHOAD CAG Involvement team. A member of the team, Helena Taylor-Knox runs a project called Power of Story. Here she recalls how SUCAG marked remembrance Sunday as part of a catalyst for raising awareness in one of their specialist interest areas, the mental health of older adult veterans.
SLaM's Mental Health of Older Adults and Dementia Clinical Academic Group were sharing stories one afternoon about memories of connections to the Armed Forces. It was then that Syd Morris told us he had served in the Royal Air Force from 1941 to 1946 as a medic in the Air and Sea Rescue Service.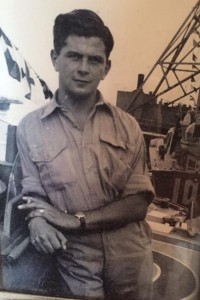 Syd, pictured left, during his service, has been telling us about his story for a forthcoming larger piece about his experiences, both of the war and also the important role medics and nurses have in the Armed Forces and then, in his later career within NHS Community Services.
This discussion led the group to consider what is currently being done to look after the mental health needs of older adult veterans - and what the best ways might be to pay our collective respects on this issue.
So our journey began and took two routes: one to participate in Remembrance Sunday with representatives from the SUCAG group and the other to explore, with other specialist services, the current issues facing older adult veterans and their mental well-being.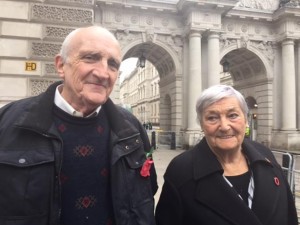 This journey led us to talk with colleagues at the Department of Health. Their colleagues in the Remembrance Sunday Project helped us plan for two of our SUCAG members to attend the Remembrance Day service at the Cenotaph on 8 November 2015. Chris Saycell and Sylvia Honeyman, pictured right, found the event moving and felt honoured to attend in person and pay their respects with the two minute silence and applause for the parades of veterans who proudly marched on the day. Chris said: "It was sombre at first but it then became a celebration."
Sylvia also commented "It was such a good experience, thank you for organising it." For Sylvia and Chris it had additional poignancy both having personal family connections to conflict. Sylvia's Uncle Tommy was signed up at 18 into the artillery and was subsequently captured and served five years in a Japanese Prisoner of War camp. During this time Sylvia's Nan got a letter from the War Office on a burnt piece of paper, it simply read "Staying well, Love Tommy". He actually returned home and Sylvia was there with others to greet him.
Chris's Uncle, Harry Dinnage, was a Wing Commander who survived his time in the war but died during a plane crash carrying prisoners over to America and was buried in a Military War Grave in Oklahoma. So for both being able to pay their respects in person meant a great deal.
The London Veterans' Service is an NHS service delivered by Camden and Islington and South London and Maudsley NHS Foundation Trusts and can be contacted on 0203 317 6818 or by email at veterans@candi.nhs.uk