As demand for health services escalates and budgets continue to come under intense scrutiny, there is increasing need for local authorities and the NHS to do more to help people look after their own health and wellbeing. Matthew Clift, Project Manager for Prevention and Self Care, Bracknell Forest Council looks ahead to November's Self Care Week.
Launching Self Care Week last year, then Parliamentary Under-Secretary of State for Health, Earl Howe said "Self care is vitally important, it is critical for the NHS and its longevity."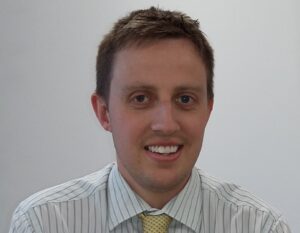 Self Care Week, which will run 16 - 22 November, has been an essential part of Bracknell Forest Council and Bracknell and Ascot Clinical Commissioning Group's health and social care programme since 2012. It has enabled the partnership to reach people across the community and has given a valuable insight as to how services are used and what people do to look after themselves.
This year's theme, 'Self Care for Life' is broad enough that the partnership can use the campaign to promote a wide range of self care messages. Whether the focus is on self treatment for minor ailments, self management for long-term conditions, signposting to appropriate health services or generally improving people's health and wellbeing and increasing their levels of health literacy, Self Care for Life is a meaningful banner and can be used across the entire self care programme of work.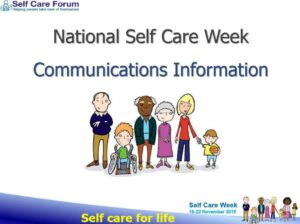 Planning for Self Care Week does not have to be difficult and it does not have to be expensive, in fact, a successful campaign relies more on community links. Joining up with local partners such as GP Surgeries, Pharmacies, Hospitals, Health and Wellbeing Boards, local Healthwatch, schools and gyms will ensure a wider reaching, more co-ordinated campaign.
Having self care information stands at more than 200 locations in the Bracknell Forest means all self care priorities are covered and can reach people of all ages. The partnership works closely with schools during Self Care Week. According to the Self Care Forum, health literacy is as important for children to learn as the alphabet. As well as providing them with the knowledge to self care throughout their lives, it can also be very powerful because children share what they learn with their families.
The Partnership's focus this year will be on having a meaningful conversation with the local community, a move towards social prescribing, offering direct help to people to take care of their own health by linking them with support services available in the area, such as smoking cessation and weight management.
I would urge everyone that has responsibility for patients or communities to get involved in Self Care week this November. Join forces with partners in your local area and help support people to look after their own health better. Of course, like any public health campaign, promoting the same message, at the same time at a national, regional and local level will ensure a wider reach and make a stronger impact.
Self Care Week is run by the Self Care Forum and was introduced to allow people-facing organisations to have a platform to support their patients and population to self care. A guide and resources to help you plan your campaign are available on the Self Care Forum's website.
I will be presenting on Bracknell's Self Care Week campaign at the 17th Annual Self Care Conference on 11 November in London, for details on how to register please email: selfcare@selfcareforum.org