Over the last few weeks, Sharon Allen, Skills for Care's Chief Executive, has enjoyed visiting a number of social care services across England. She found the striking common feature to be a total commitment by staff to high quality person-centred care. All the more reason why the failings of the few must not be allowed to eclipse this good work - as she explains...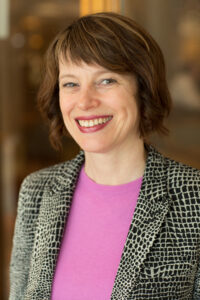 Sadly, we all know we cannot claim best practice for the totality of social care, but the failings of the minority in our system are extremely well documented and profiled.
Conversely, as a sector, we are spectacularly poor at recognising and celebrating the majority of great care and support that happens day in, night out throughout England.
That said, I will never be an apologist for poor care.
Indeed, as CEO of Skills for Care, I write a personal letter to all services post their inspection outlining the support we can provide to help them improve. Whether this is addressing inadequacies, improvement requirements, or moving from good to outstanding, I firmly believe we need to do more to celebrate the outstanding work of these committed staff. Likewise, we must commend those employers making sure their workforce has access to the leadership, learning and development opportunities they need to do their jobs so well.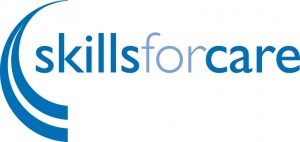 That's why we created the Skills for Care Accolades to highlight the very best employers who are not only totally committed to exemplary leadership and developing the skills and knowledge of their teams, but offer innovative services that are continually looking at how they can ensure they are genuinely providing person centred co-ordinated care and support.
Now in their thirteenth year, the Accolades have become one night in the year when we take time out to celebrate excellence, and it's one of the highlights of my calendar too. It is a privilege to meet such an impressive group of employers and their teams as I find out how they became one of the three finalists in each category.
One of the other great things about the Accolades is the opportunity to share hard-won knowledge from across the sector. We can all learn from the best and support everyone as we continue to raise standards across the growing social care sector.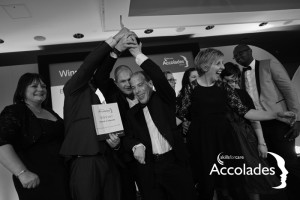 This year, we have nine categories so pretty much any employer or learning provider can find a category they can enter. Having listened to feedback, we have simplified the entry process so it's easier to enter whilst still meeting the criteria of a meaningful achievement. Our team of locality managers are on hand to offer advice and support to employers thinking about entering. Please get in touch via accolades@skillsforcare.org.uk if you would like any information or support.
Each employer who has been shortlisted in previous years has told us that being a finalist has not only made a difference to the morale of their workers who attend the gala ceremony, but to the teams back at base too. I can attest to this from my own experience when, as the CEO of another organisation several years ago, we were shortlisted and - to our delight - won our entered category.
For me, the most important thing about the Accolades is seeing care colleagues excited and proud that their work supporting citizens in our communities is being celebrated in public in a way that is all too rare. Let's take the opportunity to profile social care for what it really does – support people to live their lives well.
So please do consider entering your organisation for this year's Skills for Care Accolades. The closing date is Thursday 24 September 2015.
The awards ceremony will take place on Thursday 10 March 2016 and the three finalists from each category are invited to attend.