Have you seen the new BBC poll which draws attention once again to the plight of the lonely at Christmas?
2,000 adults were surveyed and the findings revealed '7 percent of all adults and 10 percent of those aged over 65 expect to spend Christmas mostly on their own.'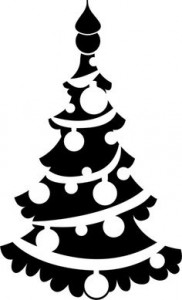 Of course, loneliness is an issue for many - often older - people throughout the year, not just Christmas. Indeed, the organisers of World Suicide Prevention Day 2014 made it a central theme.
To mark that day, the Chief Social Worker for Adults Lyn Romeo also emphasised the need for community interventions and activities to help lonely people establish social connections. It's no surprise that companionship can help alleviate depression and symptoms of mental illness.
Are you involved in community based projects or services reaching out to the lonely and vulnerable in your communities this Christmas?
Use the comment function at the bottom of this post to let us know what you're doing and how you're doing it. Or if you'd like to write your very own guest blog, do get in touch with me directly to discuss ideas: mark.osterloh@dh.gsi.gov.uk.