When service user, now mental health consultant, June Sadd was sectioned, she felt there was no support available to help her make any sense of her situation. On the eve of the first Mental Health Crisis Care Concordat summit, it seems timely to hear her plea for stronger, broader advocacy for those who need compassionate and informed support.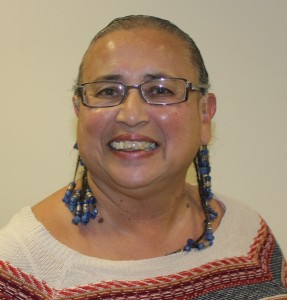 I'd been in positions of power at work and I was used to using my skills in the job. Then, suddenly, I was on a ward with no understanding of any processes that were in place. Someone tells you your rights and you don't even understand what that person's saying. They're talking at you. Well-intentioned but without support; so, pretty ineffective. Service users have feelings of helplessness and hopelessness.
Because of my own experience and the experience of others, I've been 'advocating for advocacy' for twenty years. So, it's really great that 'advocacy for all' has been included in the Care Act 2014. From April, everyone who has 'substantial difficulty' in being fully involved in decision-making will have to be offered, by their local council, an independent advocate. This is great news for people placed in a situation of having no power and no means of support.
Because, by getting support from someone who understands us, we can grow what I call 'the seeds of empowerment.' This means handing people choice and control so that they can be fully involved in the decision-making process. A lot of this has to do with prevention; preventing a situation from getting worse.
I said much of this at the launch of the new advocacy support resource from the Social Care Institute for Excellence, at the National Children and Adult Social Service Conference in Manchester last month. It's among a set of resources - commissioned by the Department of Health in partnership with the Local Government Association and Association of Directors of Adult Social Services - to support those commissioning and providing care and support in implementing the Care Act 2014.
In my own experience advocacy has been tried before, but mainly in specialist areas. So, in 2009, I became involved in researching independent mental health advocacy (IMHA) provision for people detained under the Mental Health Act on a 'Section 3' or a Community Treatment Order. This research was led by the University of Central Lancashire and was undertaken nationally in pilot sites.
We found that service users feel that mental health professionals take more notice of their views, over decision-making about their care and treatment, when an IMHA was involved. Service users also feel that one of the positive outcomes is the supportive relationship with the IMHA; even when the decisions do not go their way.
There are bound to be challenges after April. I've seen initiatives come and go so I have an in-built scepticism. But let's give this widening of advocacy provision a go. What commissioners need to do now is to be ready to provide access to quality advocacy services from April; services based on principles of empowerment self-empowerment and co-production; and services which provide support and information on rights, entitlements and responsibility. SCIE can help with their new guide.