Today, the Department of Health publishes its response to the consultation on draft guidance and regulations for part 1 of the Care Act 2014.
We had an excellent and positive response to the consultation reflecting the collaborative approach which continues to drive the most comprehensive overhaul of social care since 1948.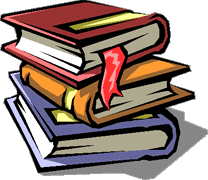 We have paid close attention to requests to make changes and have strengthened our statutory guidance and regulations as a result. These changes include clarifying the guidance on adult safeguarding, revising eligibility criteria to focus on outcomes, and addressing the issue of social isolation more effectively.
Updated versions of our popular Care Act fact sheets can be found here.
Now the focus must shift to preparing for implementation of the Care Act from April 2015. DH, in partnership with the Local Government Association (LGA) and the Association of Directors of Adult Social Services (ADASS), is publishing a range of materials to support those commissioning and providing care and support. Find out more on the LGA website.
Ultimately, this is about creating a modern system focusing on preventing people from needing care and support and putting them fully in control of their lives. Thousands of consultation responses have informed the response – now the Department and its sector partners will be working with councils across the country to deliver these changes for the benefit of society's most vulnerable citizens.