A call has been launched this week for new DH-funded policy research to deliver a longer-term evaluation of the Integrated Care and Support Pioneers programme in the context of new funding arrangements for integrated care.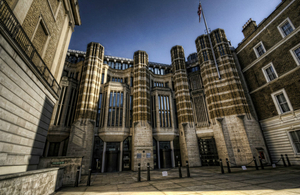 The research call follows a commitment by ministers to set in place a longer-term evaluation of the Pioneers, and envisages a five year evaluation programme. This longer-term evaluation will follow and build on the early evaluation of the Pioneers programme already in progress.
Subject to scoping and feasibility work, this evaluation will provide DH and its partners with a robust process, impact and economic evaluation of the pioneers programme overall, and of specific initiatives (to be agreed with DH and its partners) within the programme. Further information about the research call can be found here.
There will be further opportunities to refine the aim and focus of the research during the two stage commissioning process and during the initial scoping and feasibility stage of the work, so the Department is looking forward to further input from partners.
Closing date for applications is 1pm 12 August 2014.