What does a man taking his dog for a walk on a Cornish beach have to do with providing good health and social care? Evidence shows that where services, such as health and social care, are well coordinated or integrated, this leads to improved lives for people, and more efficient use of resources. More about the man and his dog on that beach in Cornwall in a moment.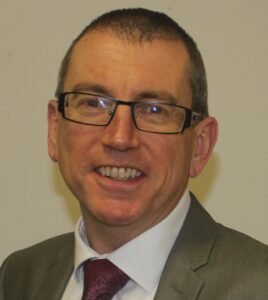 This year's NHS Change Day was an important moment in time. Growing from a small idea in 2012, the day attracted almost 500,000 pledges this year, all promising to do something different to improve care.
However, my colleague, Iris Steen, wrote on the Guardian website that any change in the NHS has got to improve social care too. That means integrating services so that people's lives are improved.
But it can be challenging. Last week's Age UK report, looking at older people's care and funding, described a 'catastrophic' situation developing in England over social care.
Certainly, the different planning, funding, organisational and charging arrangements can't be tenable for much longer. We've always said that there's another side to the coin to mere funding: what sort of care are people actually receiving? With integration of health and social care, that could mean sustainable improvements for people's lives.
Another colleague was invited onto BBC Radio Cornwall in the wake of the Age UK story to help take a wider look at social care. He gave an example taken from one of the current integration pilot sites: a man in Cornwall – Keith – who has dementia, angina, balance problems and a wife struggling to cope.
The Cornwall site is funded to intervene early; instead of looking at the man's medical symptoms first, they asked him what he wanted to do to enjoy life. He replied he wanted to take the dog for a walk on the beach. So, he had an exercise buddy and developed the determination to get on to that beach with the dog. He made it after his 'wellbeing score' increased from 19/35 to 27/35. Keith and his wife are now more independent and able to remain at home together. It's also cut down on his hospital admissions.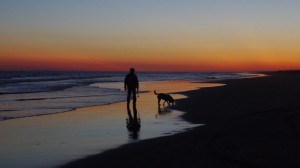 No one is saying everyone needs to go through the same process, but sometimes, with some thought and – yes - funding, surprising progress can be made. And lots of help is at hand. Here at SCIE we have lots of integration resources.
In addition, the Local Government Association (LGA) has developed a toolkit to answer some of the pressing, practical questions facing those trying to plan and deliver localised person-centred care.
There are voices of caution out there over integration. For instance, a recent Guardian article by Robin Miller, a senior fellow at the Health Services Management Centre at the University of Birmingham, raised a number of issues. In it he claims the much called-for shift to a more preventive model is yet to become a reality.
And there have been many false dawns on integration, but, for me, this time the momentum and consensus seems unstoppable. I believe it is here to stay and will help more people like Keith go for a walk on the beach with their dog.
Follow me on twitter: @tonyhunterscie