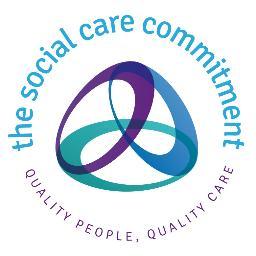 The Social Care Commitment, has been launched by the Department of Health, in partnership with the Association of Directors of Adult Social Services (ADASS), the Care Quality Commission (CQC) and the Voluntary Organisations Disability Group (VODG).
The Social Care Commitment is an agreement between employers and employees, where both sides sign up to seven clear commitments to develop skills and knowledge within their workforce. It focuses on the real issues people have in the workplace, such as how to achieve effective communication, uphold dignity and protect an individual's privacy.
By signing up, employers and their workers are pledging to continually deliver high quality care, making sure the public have confidence in the services provided. The Commitment is an example of how consultation with all parts of the sector can produce policy for the benefit of everyone.
The commitment involves employers promising to implement best practice in a number of areas relating to workforce values, attitudes, behaviours, skills and competence. This is something the majority of employers already do and employers in regulated services already have to demonstrate to the Care Quality Commission and commissioners.
However, this is the first time employees will be asked also to make a similar commitment, meaning the sector as a whole can pledge to work together to improve workforce quality.
Both the public and those needing care and support need evidence that employers and their employees recognise these issues and are dedicated to providing and improving quality. The Social Care Commitment is a key part of the Department of Health's continued drive to achieve this in communities, and help raise public confidence in the sector.
From December 2013, people thinking about using care and support services will be able to visit the NHS Choices website to see which employers have signed up. There they will find useful information about the culture of organisations, to help them make better informed care choices.
150 employers had already signed up within a week of the launch, suggesting they have been quick to see the benefits, not only for their organisations but, more importantly, for the people they offer care and support to.
Whether you're an employee or employer, find out more about the Social Care Commitment.
Information supplied by: Steve Bridge- social care workforce strategy manager.