It's a welcome return to Social Care News for Yvette Wetton as she explains the work she and the Healthwatch Essex Engagement Team have been doing to make sure people living with dementia are fully involved in projects to make their county a friendly and supportive place to live.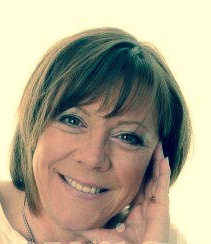 Healthwatch Essex is an independent voice for the people of Essex. We gather and represent people's lived experiences of health and care in the county. Once collected, we use this information to let the people who make decisions about health and care services know how they are doing and what they could improve.
There are few disabilities around today where there is such fear and lack of knowledge about a particular condition and what it means for the people who have it.  Dementia is often not considered on an equal basis alongside other disabilities and there remain very high levels of stigma.
There are over 18,000 people living with dementia in Essex, a figure set to rise to 25,000 in the next 10 years. With 81 percent of people with dementia living within their community, it will be no surprise that most of us will know someone - a family member, friend or colleague - who has a personal experience of the condition.
Our Dementia Voices report was written after listening to people with dementia and finding out what they felt was important to help them get by in their everyday lives.
When we launched the report in 2017 we hoped this work would provide a starting platform for ongoing conversations to make Essex a more inclusive, dementia aware and friendly place to live.

That's why Healthwatch Essex was delighted to be approached by Essex County Council to help them with the judging process of the Essex Challenge Dementia Prize. The council was eager to make sure the competition had real and meaningful input from people with dementia.
Put simply, if you have an idea that could help people remain connected to the family, friends and places around them, you have until 13 April 2018 to enter. If your concept is selected, you will be invited to develop and test your idea before it goes forward to a final panel.
Entrants are encouraged to actively engage intended beneficiaries in the development of their ideas.
Throughout the process, Healthwatch Essex will be speaking to people with dementia about the ideas received to find out whether they would be relevant or useful to them. We've also recruited volunteer Dementia Ambassadors to sit on the panel and be part of the final decision-making.
There's a short film here which tells you about it – and you might see a familiar name amongst those featured!
Against a backdrop of increased demand for support for people with dementia and their carers and decreased budgets, we know that health and care services need to change to survive. We believe that people's lived experience really matters and can help influence some of these important decisions.
Now is the time to listen to the experts.