Carers UK has just launched the Digital Resource for Carers, a solution that combines their own digital products and online resources with links to local information and support, providing a comprehensive online tool for carers which can reach them – and which they can use - at the click of a mouse. Madeleine Starr, Director of Business Development and Innovation at Carers UK explains the benefits for carers and the local services supporting them…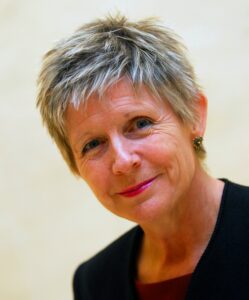 We know how hard it can be to reach carers and to offer something that can really help them, especially in such tight times. When done well, online self-service can deliver positive benefits, improving outcomes for service users and carers.
The Digital Resource for Carers is designed to help reach out to the whole local carer population of any area, providing greater levels of support to more carers - more effectively and more cost effectively.
Critically, the Digital Resource for Carers will help local authorities meet their Care Act duties on information and advice, prevention and wellbeing, and deliver on the NHS England and ADASS Memorandum of Understanding to support carers across health and social care.
Lyn Romeo, the Chief Social Worker for Adults at the Department of Health is an enthusiastic supporter of these digital tools:
These new resources chime well with the values and person-centred approaches espoused in modern, progressive social work. We already encourage resilience through community networks involving family, friends, health and care services. Any innovation helping social workers and carers maintain timely contact within the wider web of care will, I am sure, be welcomed by our profession.
The Digital Resource for Carers includes:
The system is now live and has a number of early adopters rolling out the resource in their own areas – Surrey County Council, Staffordshire County Council, West Sussex County Council, Wirral Council, Northamptonshire Council, Bracknell Forest Council, Reading Borough Council, Slough Borough Council, West Berkshire Council, Wokingham Borough Council, Windsor and Maidenhead CCG, and Brighton and Hove Council.
You can find out more here or contact Carers UK at digital.products@carersuk.org