The last time the Social Care Institute for Excellence (SCIE) had a Mental Capacity Act (MCA) film to promote, Practice Development Manager Hugh Constant posted about it on social media, whereupon a friend told him he wouldn't watch, because the MCA wasn't 'about him'.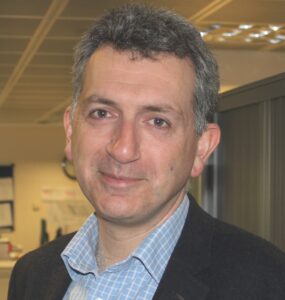 I tried to tell him then that it's an act for everyone. That's the message of SCIE's newest MCA film, Using the MCA.
When the House of Lords recently scrutinised the MCA, among their conclusions was that not enough people know about the legislation and the protections it offers people who want to make their own decisions about what they do. I'd agree; not enough of the people, served by the social work teams I've worked in over the years, have known about how much the MCA can help.
Using the MCA has been commissioned by the Department of Health, as part of the governmental response to the House of Lords scrutiny.  It's a film featuring, and aimed squarely at, those who may have need of the protections the MCA offers – and that of course means everyone.
So we do hear from people with learning disabilities, older people, people with mental health problems, and from carers – explaining how using the MCA has protected their right to make choices, even unwise ones, and to live a life in which they are in control. We hear how it can be used to challenge services if they act in unduly restrictive ways. And people who use services spell out the five key principles of the MCA.
But we also hear from people who aren't at the moment using health and social care services, but who have planned for the future. People who have given their loved ones the power to make decisions for them should they lose capacity, by means of a Lasting Power of Attorney; and those who have done an Advance Decision to Refuse Treatment, so that they are in control of their medical care, up to and including the end of their life.
Properly implementing the MCA can sometimes take time – to get to know someone well enough to make a best interests decision on their behalf; to wait for someone to regain the capacity to make a decision for themselves; to fully support someone to make their own mind up. And time sometimes feels like a scarce commodity in busy services. But we hope that 'Using the MCA' will help remind people what they have a right to expect, and what they can do to make sure they stay in control. I'm going to insist that my friend watches this one.