Today sees the launch of Lyn Romeo's new blog, hosted on GOV.UK, in which she pledges to comment regularly on "issues affecting social work" as she builds relationships "across government, the social work sector and the wider public, to help reposition social work at the heart of adult social care."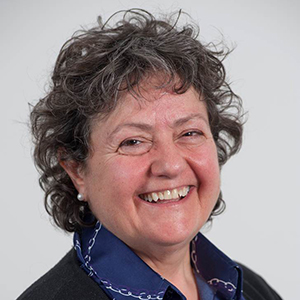 She uses her debut post to champion the work of Sir Martin Narey and Professor David Croisdale-Appleby, both of whom have published enlightening reviews into the quality and breadth of social work education. Lyn talks about the need to have educational tools which are sufficient and flexible enough to equip a social care workforce to deal with the complexities of modern society.
Are you a social worker new to the profession? Do you feel you've received the education and training necessary to help vulnerable people of all ages in your communities? Use the comment function below to let us know.